23
Feb 14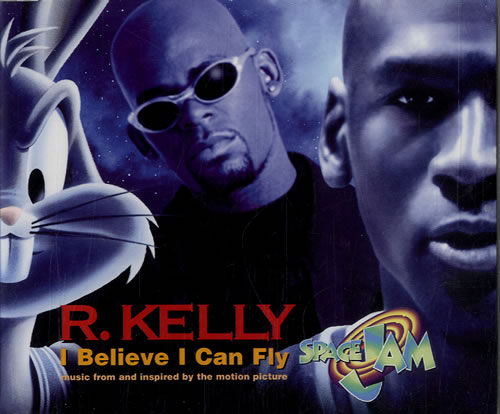 Every so often on a project like this you meet records made by somebody who is widely seen as a monster. R Kelly has a lengthy history of accusations and lawsuits saying that he is a serial sexual predator, a man who uses his fame and power to exploit underage girls and escape the consequences. The details – to be approached with appropriate trigger warnings – are covered in this interview between Jim DeRogatis (a Chicago music critic who has reported on the lawsuits against Kelly for years) and Jessica Hopper. You should particularly read it if the extent of your awareness is that he'd been tried for something and acquitted.
There's a class of writing based around the internal ethical gyrations of critics faced with allegations like this – or indeed proven crimes. Mostly, the feels of a critic dealing with good art by bad people are not interesting, particularly as they're unlikely to be consistent (mine certainly haven't been). At worst it makes a story about the handwringing of a music writer rather than about abuse and its enablers and victims. But critical attitudes and activity en masse can be revealing. In the case of R Kelly, there was a sudden burst of attention for – and belief in – the accusations, sparked by the interview I linked above. Two weeks before that interview, I watched a crowd of people dancing to R Kelly's second UK number one at the Thought Bubble comics convention after-party, and it was a moment of great communal joy. How and why many critics and much of the public – me included –shrugged off the idea of R Kelly as a predator in 2003, and why many – me again included – believed it a decade later, is a story with important and uncomfortable implications, but it's directly relevant to "Ignition (Remix)" and not to "I Believe I Can Fly". I couldn't write about Kelly without mentioning the allegations – because I can't listen to him without thinking about them – but I'm going to park actual discussion of them until then.
On our first meeting with him, writing for Michael Jackson, R Kelly delivered a song perfectly tailored to its singer, a lulling ballad Jackson could fill with his tics, his sentiment and his presence. The main problem with "You Are Not Alone" is that it's terribly static – any emotional tension is resolved by the first chorus, and Kelly has to deploy one of the most flagrant key changes we've ever met to get any sort of motion into the song. "I Believe I Can Fly" seems at first like it presents similar problems – like "You Are Not Alone" it hovers suspended in its forcefield of thick, stately chords, and the most memorable part of the song is a statement of apparently total self-affirmation ("I believe I can fly / I believe I can touch the sky"). Where can it actually go? The difference, though, is that "I Believe"'s positivity is constantly undermined: the song struggles against a tide of doubt, and even dread, before belief eventually wins out.
Flight isn't just a metaphor for self-belief. It's about escape, too – and in this song the two ideas entwine. "Spread my wings and fly away… I see me running through that open door…" – the door is open, the only thing stopping him running through it is himself, and the music moves to underline that, introducing notes of fear that turn the rising affirmation of "open do-o-or" into a cliffhanger. "I Believe I Can Fly" is a man trying to convince himself he can – a moment of awful indecision extended over five minutes. And if five minutes, why not longer? Exploring how long he can keep a song in this state of suspense is the main driver of Kelly's "Trapped In The Closet", which is, below its pantomime trappings, a descendent of "I Believe I Can Fly" – each (increasingly ludicrous) situation resolving into new, ever-more baroque tension.
In "I Believe" the tension can only be resolved by faith – on his own, Kelly can't make the leap, and the crucial moment is when the gospel backing singers rise up into the song, with their staccato "I can fly! I can fly!" affirmations. This religious dimension is what separates "I Believe I Can Fly" from the wave of affirming, inspirational songs we've seen in the last decade, where the singer tends to address their audience directly ("You are beautiful… you're a firework…"): people still need a nudge to believe in themselves, but now the singer plays the role of angel and self-help guru. R Kelly, though, presents himself as the supplicant – a weak man full of doubt – self-belief as a battle, and inner strength as something inseparable from higher power. This is the conceptual framework of addiction treatment – what underpins the recovery process. And from its gorgeous intro, where swelling, looming, heartsick chords find support from a lone oboe, "I Believe I Can Fly" reinforces that idea: you fly by reaching out in order to reach in.
This dramatization of a struggle is what has given "I Believe I Can Fly" a public life well beyond its origins on the Space Jam soundtrack or its place within R Kelly's career – a staple for reality TV contestants, school choirs, marching bands and more. Pop songs are a set of tools used by many hands, as well as artistic statements made by a few, and instinctively I care more about the first. But these two sides are still connected by money, which makes "separating the art from the artist" a glib default position. So "I Believe I Can Fly"'s genuine power as a redemption song – it's the most convincing self-help song I can think of – makes a lot of cash for a man who may well be irredeemable. And this is the tension "I Believe I Can Fly" can't resolve and never addresses. Reaching out to a higher power is only the first step in the classical recovery process, which is designed to lead not just to personal change, but to restitution. So you can fly. Now what?
6
Comments
Add your comment
Top of page