3
Jan 14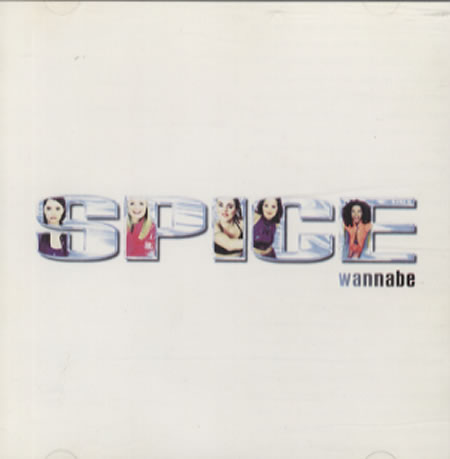 What they had going for them, at the start, was instinct. The label – and manager – wanted a more street-smart first single: the group insisted otherwise. The band came up with the pell-mell structure of "Wannabe", the tumble into rap at the end, and a nonsense-word that turned out to be a rocket-fuel hook. Every choice the right one.
But that first foot-down moment is the most important. The record label saw launching the Spice Girls as launching a band – something everyone involved (except the 5 women in the group) had done tens of times before. The group saw launching the Spice Girls as launching an idea, potentially far more powerful. And far more lucrative, of course. For that, the first single had to be a manifesto.
The more fans "Girl Power" reached, the more money it might make, and the more lives it might change – but this is true, in potential at least, of any music. What's undeniable is that the combination of slogans and success guaranteed the band astonishing scrutiny – even among those who dismissed them, the Spice Girls were taken seriously in a way no pop band had been for years. People wanted ammo (there was plenty to find.) Picking apart the consequences and contradictions of the Spice brand became a critical cottage industry. Here I am, a 40-year-old man, and I've been lured aside by it in paragraph three.
Like most rock critics, I'm not a girl, and I don't need any more power. Don't trust me on this stuff. But it seems to me that "Girl Power" was about surviving – with a degree of independence and pride and fun – in the world as it was. It was never a Utopian project (like punk or sometimes rave) but it wasn't purely an aesthetic one either (like Britpop). It was closer, perhaps, to Mod – celebrating economic strength, friendship and style in a world out to reduce you. It was grilled relentlessly, of course, because the marketing of it was so flagrant and successful and because the intended audience were small girls.
Was "Girl Power" an attempt at pop and personal transformation or a cynical plan to sell a remarkable amount of dolls? Both, obviously. We live in a world where women get to be the protagonists of adverts far more than of stories: the default way popular culture lets you reach a truly mass female audience is by selling to them. Once the Spice machine got going, there was plenty to sell. But to imagine that the Spice Girls – or any star since – must have unsullied motivation to have positive impact would be to imagine that young girls are a) uncritical idiots and b) not already used to constantly negotiating a world in which every pleasure or statement of independence is someone else's weapon against them.
In the end we can only listen to the record, and see whether it hits its goal. Which was – simply – to refresh British pop music. Whatever happened next, does "Wannabe" sound and feel different enough to back up any claim it might make for itself? Absolutely, yes.
Generally speaking, the slicker the Spice Girls got, the less compelling they got. On "Wannabe" they are far from slick – they have a ragged chemistry, an obvious hunger and a song that's a pile-up of hooks. They make nods in the direction of professional propriety – moving their best voices (Mels B and C) to the front and relegating their worst to a hollered "Slam, slam, slam, slam!". They also have a production team tying the song together with a knees-up piano riff which adds Madness to the list of Spicecestors. They have the one-take video, which is inspired – it cements the idea that all this is somehow spontaneous, and also that this is an origin story.
Which it is – one of the most assured origins in pop culture, the strongest intro to a group since Fantastic Four #1. The actual work of character-building doesn't happen much in "Wannabe" – or anywhere else in record – being mostly a marketing and branding thing and not always very helpful for what's on record. Here the solo introductions are kept to a garbled one liner in Mel and Geri's rap – the thrust of the song is its theme: power through friendship and fun.
So "Wannabe" starts with call-and-response – a riddle which seems annoyingly like a tease. What's a "zig-a-zig-ahh?" – the point is that you only know if you're one of the gang, and the rest of the song is laying that out: prove you're part of the friendship circle, and maybe we'll let you in on it. But you won't find out just by asking. There's a lot of other lines in the song you might take and hold on to as yours – "If you want my future, forget my past" – but the core of it really is as simple as 'friendship never ends'.
There's a few reasons why they pull it off. It's urgently effervescent – under three minutes, from the opening footsteps and laughter to the final echoed "lover", and the economy makes it a peep at a world you want to spend more time in. Great pop songs about friendship – girls' friendships in particular – are rare enough that making a fuss of it helped "Wannabe" stand out. The group re-discovered the bubblegum tweenager audience – I think Britpop helped the Spice Girls enormously, by giving the impression of a world of celebratory, hooks-first pop then veering rockwards just as the next generation of fans wanted to play.
But most of all "Wannabe" convinced because the Spice Girls honestly sounded like friends. A group that's cool is useful in pop, but what's even rarer and more effective is when a group feels like they're having more fun than anyone else in the world. What British pop bands from the Beatles to One Direction have realised is that you win the opportunity to transcend your moment by camaraderie as much if not more than by breaking ground. Innovation can be owned – and that way lies splits, lawyers and footnotes. Cameraderie belongs by nature to the group, is harder to fake and a lot more difficult to copy. The Spice Girls, at first, knew that better than anyone.
9
Comments
«
1
…
6
7
8
All
«
1
…
6
7
8
All
Add your comment
Top of page