14
Jul 14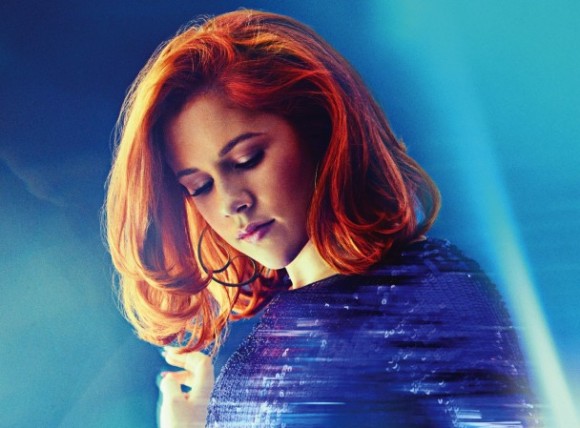 AWARDS
ENGLAND are the winners of the Pop World Cup 2014. Congratulations to manager Ronald and the team: Disclosure, Natalia Kills, Mutya Keisha Siobhan, AlunaGeorge, Years & Years, Foals, and Katy B and Jessie Ware.
Nigeria (managed by Cis) are runners-up, and Chile (managed by lartsaegis) take third place.
The GOLDEN MIC for the highest-scoring individual track (pitch invasions disqualified) goes to Japan's BiS, for "Stupig".
The GOLDEN MIXER for the highest-scoring team (best average scores across matches played) goes to South Korea.
Nominations for Team of the Tournament are open in the comments box.
TACTICAL REPORT
It's been an entertaining and fast-paced Pop World Cup. The controversial rule change allowing only songs from the 2010s ultimately lifted the tempo and freshness of the play, and had several interesting tactical effects.
It helped confirm the huge threat posed by African teams. If the Pop World Cup wasn't based on the football one, it would by this time have a lot more than five African qualifying places. As it is, the five African nations all made it to the knockout stages, and Nigeria came within ten votes of retaining its title. West African pop, with its playful, dancefloor-led local takes on hip-hop and ragga, is in particularly strong shape and from the start this tournament proved an especial showcase for its awesome frontwomen, from Cameroon's Naomi Achu to Ghana's Itz Tiffany.
Asian teams also had a terrific tournament – though frustrating, in the case of Japan and South Korea, who both fell to shock eliminations in the quarter-finals. The statistics tell their own story – even defeated, both these teams had higher average scores than anyone else in the competition. Meanwhile, Iran's low-key but bewitching tactics took them to a second semi-final – Japan and Korea have yet to reach one between them, despite the quality of their play. If they reach the 2018 Pop World Cup, both sides will be under pressure to break the quarter-final jinx.
South and Central American teams continue to be the Pop World Cup's whipping boys, with the startling exception of Chile's remarkable run to third place. Minnows Costa Rica and Honduras toiled mightily to little reward, while other South American teams had flashes of inspiration for a game or two but no consistency. The host nation was on the receiving end of one of the great Pop World Cup shocks, crashing out of the group stage from a commanding position thanks to Croatian ingenuity.
Croatia had one of the better performances from Continental Europe, which mostly endured a torrid competition. Their ageing squads were hit particularly hard by the 2010s only rule, which left many sides staring at a bunch of Route 1 EDM merchants and indifferent indie rockers. Solid performances from France and mercurial selections from Switzerland both fizzled out in the second round. If Sweden had qualified, would things have been different? We will surely get a chance to see some Scando pop magic in Europop 2016.
But ultimately this was England's tournament. There are two ways to do well at a Pop World Cup – consistency (Nigeria in 2010 and 2014, Iran in 2014) and surprising variety (Germany in 2010, Iran in 2006, Chile in 2014). The latter option is often forced on smaller countries, the former really needs a strong squad in depth to work. For the "Big Two" Anglophone pop nations, there is a temptation to go for variety – with such a range of talent on offer, it's possible to switch tactics match to match. But is it desirable? The USA had plenty of variety, began the 2014 tournament very brightly, but were out-popped by the Koreans shortly after. England, on the other hand, stuck with the manager's preferred tactics and it paid off for them. There were no extravagantly talented stars in the England side, but a lot of young, dynamic players who consistently pleased the fans. Best of all, whoever manages England next time will surely still have most of this side to draw on.
TECHNICAL REPORT
Attendance was up on the 2010 competition, and places filled very quickly – this is partly thanks to an increased Tumblr presence and a lot of new managers coming in from that platform.
There were very few problems with late track delivery, and using YouTube meant matches could be put up quickly. We could, however, improve on playlists.
There were significant match delays – particularly before the final. This is down to only having one administrator, and next time I'll get a backup.
Comments were down – partly due to the FT login and site loading being very sketchy at the moment.
The reformatted group stage worked quite well – almost every team was still in with a shout (however remote) for its third game. But it's still a match-heavy format, and some of the tactical nuances of one on one games were lost. Europop 2016 will have a difficult structure to cope with anyway (thanks to FIFA) so suggestions for how to handle the group stages without short-changing players are very welcome.
For the second tournament running, we didn't have any penalty shoot-outs, so luckily I still didn't have to work out how to do them!
Thanks again everyone, it's been grand.
Comments
Add your comment
Top of page