7
May 14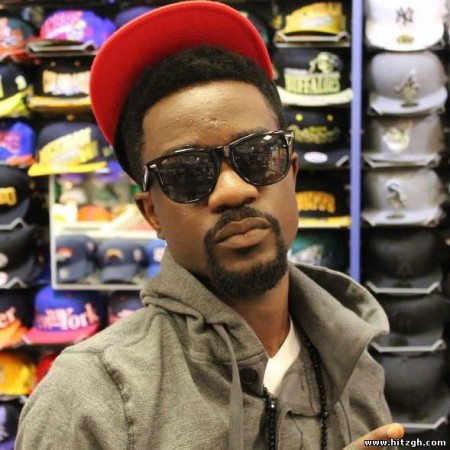 It's an all-African second-round tie as Jonathan Bogart's Ghana side take on Katherine St Asaph's Algeria. Ghana qualified at the top of Group G with 7 points, while Algeria fought back from a poor start to qualify from Group H with 5. The winner here will go into a quarter-final against France or Nigeria. Meanwhile, England will meet Croatia in the quarters after they saw off Cote D'Ivoire. Congratulations to Ronald, and we say goodbye to the Ivoirians below the cut.
R16 6: Ghana v Algeria - Which Do You Pick?
GHANA: Sarkodie 71%

ALGERIA: Cheb Nadir 29%

Total Voters: 34

Poll closes: 12 May 2014 @ 13:00

Loading ...

This match runs until Monday. Get voting!


GHANA: Sarkodie ft EL – "You Go Kill Me"

"The top striking MC in Ghana right now, and for the past half-decade, has been Sarkodie. This lineup, with excellent co-forward EL, is one of the loosest and most purely enjoyable in recent Ghanian pop football."



ALGERIA: Cheb Nadir – "Le Grand Succès"

"500,000+ YouTube views! The title speaks truth. Built on an almost reggae-like backing, — the tags on a few versions indicate as much — that recurs just often enough to be a main theme. The rest is 10 minutes of processed, twisty vamping from vocalist and instrumentalists, and I've listened about five times so far hearing how it snarls and unravels what it's made of itself."

SO FAREWELL THEN…: Cote D'Ivoire – Garry McK's squad won a lot of friends with tactics determined to show off the multiple styles of modern Ivoirian pop, and scored well in every group stage match. A match against England proved a game too far, but as the team hit the highway, here's Meiway, their Player of the Tournament, with strike partner Black Kent. "Impressive interplay between the two front men" quoth the commentators.
Comments
Add your comment
Top of page
Related Posts

About the Author

Tom invented Freaky Trigger on a bus journey in the mid-90s. A page about what he's up to can be found

here

Featured Posts