21
May 14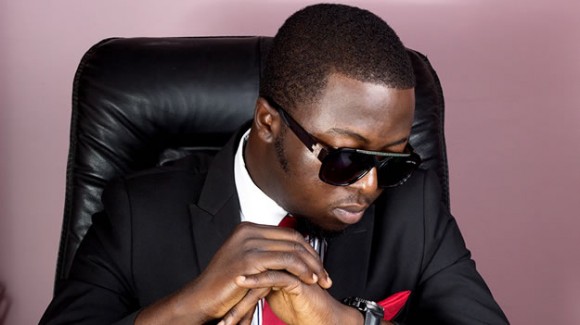 The last two African teams remaining in the tournament clash in our second quarter-final. Ghana (managed by Jonathan Bogart) made it here by beating Algeria, while defending champions Nigeria (managed by Cis) saw off France. The winner faces either Japan or Chile for a place in the final.
QF1: Ghana v Nigeria - which do you pick?
NIGERIA: Seyi Shay 58%

GHANA: Guru 42%

Total Voters: 52

Poll closes: 26 May 2014 @ 15:00

Loading ...

This match runs till Monday. Below the cut you'll find the songs, the team talks, and a (slightly late) farewell to the USA…

GHANA: Guru – "Karaoke"

"Don't be fooled by this striker's subdued attack; he's as precise and devastating in position as any more flamboyant player. And the defensive line, as always with Ghana, is simply a monster."

NIGERIA: Seyi Shay – "Ragga Ragga"

"It's great to be facing our Ghanaian friends! Their Azonto formation has been lighting up the Africa Cup of Pop Nations recently, and we're thrilled to see their style succeeding so well in international tournament. What else to meet them with than the forward play that's taking over Nigeria's premier pop leagues these days — the fierce, attacking, dancehall style. Seyi Shay's a sinuous striker, not afraid to show off her Jamaican influences, not shy of a big chorus, as she dances relentlessly toward the goal."

The Nigerian manager has advised the organisers that the first 30 seconds of this YouTube video can be skipped to get to the song.



SO FAREWELL THEN….: USA, still a sleeping giant of pop competition, who were unlucky in some ways to be drawn against the South Koreans so soon after qualification from the "Group of Death". But there are no easy games at this level. Along the way, manager The Lex showed off the USA's hottest young talents, but it was veteran striker Trina who was their highest scorer. Here she is with "Beam".
Comments
Add your comment
Top of page
Related Posts

About the Author

Tom invented Freaky Trigger on a bus journey in the mid-90s. A page about what he's up to can be found

here

Featured Posts