27
Apr 14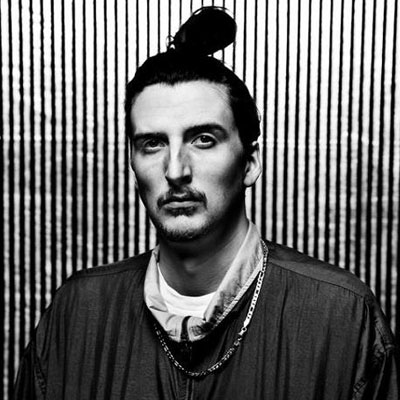 Our first all-European tie in the second round sees Job De Wit's Netherlands side – who topped Group B with 5 points – take on intothefireuk's Croatia team – who came out of Group A's nail-biting climax also with 5 points.
R16 2: Netherlands v Croatia - Which Do You Pick?
CROATIA: Mayales 59%

NETHERLANDS: Child Of Lov 41%

Total Voters: 49

Poll closes: 1 May 2014 @ 13:00

Loading ...

Hear the tracks below the cut, and pick your winner.

NETHERLANDS: The Child Of Lov – "Give Me"

"It may be a bit strange, but apparently it's not against the rules of Pop World Cup football to enter a player who is no longer with us. The 18th century legend of the Flying Dutchman may be an antecedent here. The Child of Lov, who passed away late last this year at the age of 26, takes the Netherlands into the knockout stages. The Croatian defense never saw him coming."



CROATIA: Mayales – "Ti Dobro Znas Kome Pricam"

"Having scraped through by the thinnest of margins, the team, after prolonged celebrations, have returned with a more confident and relaxed style. This may may be a dangerous tactic but if we can withstand the early onslaught we feel this formation has the stamina to see it through. The bonus appearance of the team mascot "tiddles" in the accompanying video will hopefully spur the team on to success."

RESULTS: South Korea took yet another three points to win Group H with ease, and lay down a marker – the highest-scoring team in the group stages. Algeria's two left them safe in the second qualification spot, with Belgium (one point) and Russia (none) missing out. Algeria will play Ghana in the second round, with South Korea's clash with USA perhaps the most-anticipated game of the tournament so far. Congratulations to Iain Mew and Katherine, commiserations to Glynn and Chelovek Na Lune. Final Standings: 1. South Korea – 8 points. 2. Algeria – 5 points. 3. Belgium – 3.5 points. 4. Russia – 1 point.
Comments
Add your comment
Top of page
Related Posts

About the Author

Tom invented Freaky Trigger on a bus journey in the mid-90s. A page about what he's up to can be found

here

Featured Posts