13
Apr 14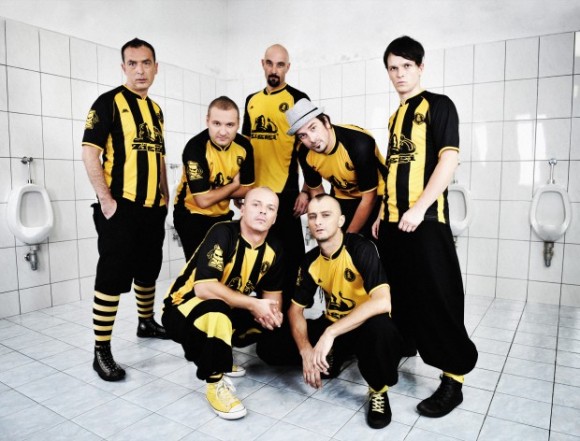 Welcome to the final Group F game. Let's see how things stand.
Pretty straightforwardly, as it happens, since both the earlier results in this group ran exactly the same way. Nigeria (managed by Cis) are through on 6 points, Bosnia-Herzegovina (managed by Scott) are eliminated with zero. Which leaves Iran (Wichita Lineman) in a strong position for the second qualifying place with 4 points, and Argentina (Chris) needing a win here on 2.
Songs and poll below the cut!
NIGERIA: Olamide – "Elada Mi"
"Olamide takes the field to give thanks for the grace that lets us play at this level. Truly we are blessed. We're proud of our play so far; we have no need or desire to rest on our laurels; we face the future with hope and faith."
IRAN: Baran – "100 Baar"
"The luxuriantly long-haired Baran dons her heels and jumps into a taxi out of Tehran, adding considerable verve – and a mazy ping-pong hook – to the now-familiar Iranian melancholy. It may sound like she sings "Vicky Icky", but I'm sure she doesn't really."


ARGENTINA: Niko Cota – "Cool"
"Niko Cota is a Buenos Aires striker from the unheralded, but great, funk scene in Argentina. "Kool" uses progressive rhythms while recalling a more traditional (and classic) style of play. There's a fluidity to "Kool" that propels throughout the song's 4 1/2 minutes. This formation comes from Cota's 2013 playbook, Escucha el Ritmo. It's influenced by previous Argentine funk forward-strikers Illya Kuryaki and the Valderramas. This is a formation that throws a lot of funk and soul sounds at the defenders, waiting for opportune moment to strike."
BOSNIA-HERZEGOVINA: Dubiosa Kolectiv – "Kazu"
"It's a shame BiH's involvement in the Pop World Cup ends here, but that doesn't mean there isn't still time to make an impression, and in this case, political points. Whether 'Kažu"s ska bounce can gain some hitherto elusive Group F ones remains to be seen, but hopefully voters will have as much as fun with it as Dubioza do. Even Cristiano Ronaldo is mocked in the video, but with nothing left to lose it takes to his kind of showboating, all with a disdainful eye on the directors' box."
THE POLL
F3: Which TWO Tracks Do You Pick?
BOSNIA-HERZEGOVINA: Dubiosa Kolectiv 63%

IRAN: Baran 60%

ARGENTINA: Niko Cota 45%

NIGERIA: Olamide 28%

Total Voters: 40

Poll closes: 18 Apr 2014 @ 13:00

Loading ...

RESULTS: England's "Golden Generation" of the early 00s may never have brought home a major trophy, but they do enough to get their side another 3-point haul and let England top Group D. Italy restore a bit of national pride with 2 points, which means Costa Rica's 1 isn't enough to see them through to qualification. The second spot goes to Uruguay, despite a nervy third game performance. They now face a rampant Japan side in the Round of 16: England's opponents are Cote D'Ivoire. Congratulations to Ronald and Matthew. Commisserations to Pete and Andrew Hickey. Final standings: 1. England – 7 points. 2. Uruguay – 5 points. 3. Costa Rica – 4 points. 4. Italy – 2 points.

Comments

Add your comment

Top of page

Related Posts

About the Author

Tom invented Freaky Trigger on a bus journey in the mid-90s. A page about what he's up to can be found

here

Featured Posts