17
Feb 14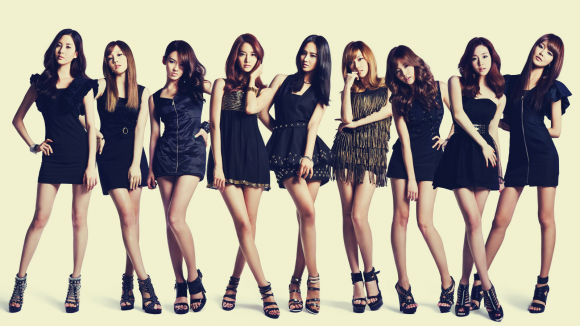 The last of our 32 teams take the global pop stage, including South Korea, a side whose profile has rarely been higher – after a strong showing in the 2010 tournament, could this be their year? Iain Mew is in the managerial hotseat. Trying to stop him are Katherine St Asaph's Algeria, Chelovek Na Lune's Russia, and Belgium, managed by Glynn.
Before kick-off, though, a minute's applause in memory of our FT friend – and former Algeria boss – Martin Skidmore. He was an enthusiastic supporter of the Pop World Cup concept, never missed a vote, and was especially passionate about the Algeria side he steered in the 2010 competition. We still miss him enormously, across every aspect of the site and well beyond. Thanks Martin, once again, for your unflagging support for others' projects as well as all your own excellent ideas.
4 tracks, 2 votes – the choice is yours, below the cut.
BELGIUM: Stromae – "Tous Les Memes"
"While their football team somehow quietly became one of the best in Europe whilst noone was looking, Belgium's pop charts in recent years haven't been quite so healthy, instead providing a glimpse of a dystopian world where Electroclash never died. With big names Deus (metatarsal) and Soulwax (groin) out of contention, its fallen to Stromae, a flair player with your nan's haircut and a great line in slinky little Europop gems like this one, to pick up the slack. I still can't decide if hes Belgium's Bowie or their Mika, but hes certainly not boring.
Here he is dispensing wisdom on a gondola."
ALGERIA: Cheb Houssem ft. Cheb Dalila – "Aatini la reponse"
"Algerian-Parisian rai with a lush foundation — it's got Everything But the Girl, one might say — and a meandering groove. Note the autotune (it's hard not to); its use in Algerian and Moroccan music predates its T-Pain-led U.S. counterparts by several years and interlocks with the genre's traditional glissando to striking effect."
RUSSIA: Polina Gagarina – "Spektakl' okonchen"
"The Russian Federation selection squad have hunted high and low across our many time zones and diverse regions for the most skilled, most inventive players, in order that we may receive our just desserts, in this World Cup of Popularness. To start with we have resolved to take an unpretentious, un-hipster (even nye-stilyaga), classic, back to basics, ochen khorosho, no-nonsense, purely pop, approach. For our recipe, we have the vital ingredients of: a fine song (written by one of nash leading pop songwriters, Konstantin Meladze); and a singer with the stunningmost of stunning voices, Polina Gagarina. She initially came to public attention by winning one of those TV talent show series some years back, but shunned the path of easy and unchallenging fame to take her own route to artistry. That said she did return recently with a part in a televised "Russia vs Ukraine" singing contest: naturally (there can be no doubt about this) Russia won, as no other way would have been permitted. The video of this song is filmed in Ukraine none the less, as those of you familiar with its capital city may recognise. She has sung in the Kremlin, in Abkhazia, even in London's Trafalgar Square. With Slavic Brotherhood and the Best of Eurasian Pop this tournament too shall be ours. Happy End. Spasibo.[/sinister Russian accent]"
SOUTH KOREA: Girls' Generation – "I Got A Boy"
"At the time of the last World Cup, K-Pop was barely starting to come to wider attention. Things have changed. In the last couple of years we've had Korean acts scoring UK number ones, appearing on will.i.am albums and winning international awards, and our team may have lost somewhat of an element of surprise. We're starting off with the winner of the 2013 YouTube award for best video regardless though, relying on the force and tactical fluidity of Girls' Generation's play to win through."
THE POLL:
H1: Which TWO Tracks Do You Pick?
SOUTH KOREA: Girls' Generation 68%

BELGIUM: Stromae 58%

RUSSIA: Polina Gagarina 32%

ALGERIA: Cheb Houssem ft Cheb Dalila 30%

Total Voters: 66

Poll closes: 24 Feb 2014 @ 12:00

Loading ...


RESULTS: Champions Nigeria get their PWC defense off to the best possible start, with Tiwa Savage netting 3 points from Group F. It was still a closely fought group, with Iran (2 points) and Argentina (1 point) also grabbing votes. A baptism of fire for debutants Bosnia-Herzegovina, though – 0 points and a tactical rethink probably needed. Well done to all managers and see you in the second batch of games!

Comments

Add your comment

Top of page

Related Posts

About the Author

Tom invented Freaky Trigger on a bus journey in the mid-90s. A page about what he's up to can be found

here

Featured Posts