13
Feb 14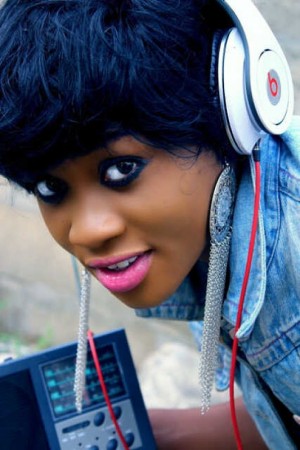 Is this the Group of Death? That's what early pundits dubbed Group G, featuring pop giant the USA up against three nations with deep musical heritages of their own – Ghana, Germany and Portugal. Taking on managerial responsibilities are Tak for Germany, Weej for Portugal, Jonathan Bogart for Ghana and long-term USA gaffer The Lex.
The format should be familiar by now – listen to the four tracks, allot your two votes in the poll below the cut. To battle!

GERMANY: Anajo – "Madchenmusik"
"A jolly 2 minute slice of Bavarian Indie Pop. As Franz Ferdinand aimed to make rock music for girls to dance to, Anajo have aped the ambition and gone one further and named their song by this mantra. While I'm not sure how history maps the amount of influence that floppy-haired post-heyday Brit-pop made on the German charts, this is energetic and catchy enough to at least get a few of those too-cool-for-school indie chicks swaying."
PORTUGAL: Moullinex – "Sunflare"
"The Portuguese management are fully aware that there are no easy games in the group of death – that's why we're bringing out a star striker for the opening fixture. After a few successful seasons in the Deutsch Elektronische Musik Liga, Moullinex (two Ls, he's not a food mixer) is returning to represent his home country with a stunning display of fancy footwork."
GHANA: Eazzy – "Wengeze"
"Ghana's record in the regional and continental matches speaks for itself. While some commentators complain that the squad relies too heavily on the azonto formation that's brought them success over the past four years, star players like Eazzy show that it's possible to maintain the formation while still playing with idiosyncratic flair, style and aggression."
USA: Trina ft Gunplay & Ice Berg – "Beam"
"My dream is to see an Olympic gymnast do her beam routine to this: wouldn't those drum rolls, bursts of horns, flashes of beatboxing and that great cascading piano be absolutely perfect for all manner of lithe, athletic feats? And, of course, the pure elation in nailing something so perfectly."
THE POLL:
G1: Which TWO Tracks Do You Pick?
GHANA: Eazzy 62%

USA: Trina 61%

PORTUGAL: Moullinex 41%

GERMANY: Anajo 32%

Total Voters: 71

Poll closes: 20 Feb 2014 @ 12:00

Loading ...

RESULTS: In our tightest match yet in Group E, France will be delighted to have squeaked through at the top and got 3 points on the board. Second were Honduras, again underlining that these supposed minnows are a force to be reckoned with. Ecuador take home a point from a tight group, and Switzerland's aggressive tactics won them admirers in the commentary box, but have not translated to goals quite yet. All to play for in the second game!

Comments

Add your comment

Top of page

Related Posts

About the Author

Tom invented Freaky Trigger on a bus journey in the mid-90s. A page about what he's up to can be found

here

Featured Posts