31
Dec 19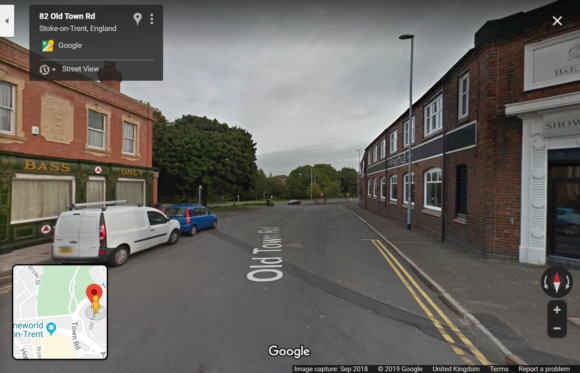 As is the annual tradition, a look over the year's number ones, from best to worst. After a couple of years where this was an exercise in barely managed apathy, there are songs here I actually love. Save a chart, ride a cowboy! Behind the scenes, the machinery required to shape "the chart" is creaking badly, though.
LIL NAS X ft BILLY RAY CYRUS – "Old Town Road": I marginally prefer the unremixed version – Cyrus' verse is delightful and turns "Old Town Road" into more of a 'song', but the original is as mysterious and perfect a world in two minutes as anything in pop since "Outdoor Miner". I listened to both mixes every day for weeks.
ARIANA GRANDE – "Break Up With Your Girlfriend, I'm Bored": As soon as I saw this song on thank u, next, I figured I would either loathe it or it would be my favourite thing on the record, depending on whether it lived up to that gloriously amoral title. It does – playful rather than mean, delighted by its own wicked impulses, and with one of Grande's most instant choruses.
STORMZY – "Vossi Bop": More than anything else, what I want from Number 1s is that I can hear something new in them. "Vossi Bop" delivers with one of the starkest beats on a No.1 ever – its muffled, musical-box menace perfectly fitting Stormzy's sleepy-lidded notes from a life changed for good.
ED SHEERAN ft KHALID – "Beautiful People": Sheeran's collaborative project is a chance for him to stretch his genre legs, as well as burnish his long-forgotten cred. While it doesn't make me love the guy, it's a welcome shift. He's not half bad on this R&B slow-burner, though he's also not half as good as Khalid, whose melancholy minute by itself makes this Ed's best Number 1.
SHAWN MENDES AND CAMILLA CABELLO – "Senorita": Mendes enlists the "Havana" hitmaker to make a record which… isn't a cigar's length away from that song, only a bit more summery and sleepy. Has enough sultriness to it that it just about gets away with its basic lack of ideas.
ED SHEERAN AND JUSTIN BIEBER – "I Don't Care": You will always find him in the kitchen at parties. Unfortunately, he's the one with the acoustic guitar. I like the sentiments here a lot more than the drab execution.
ELLIE GOULDING – "River": Perhaps more interesting from a wonkish perspective than a musical one – it's the first Amazon-exclusive Number One, a declaration of intent in the soon-come "Streaming Wars" which are going to bore the fuck out of everyone for the next few years. Spotify users will just have to content themselves with the Joni Mitchell version, I guess, something this subscriber, at least, can probably live with. It's a hell of a song, as you knew: Goulding is content to stay in its shadow.
ARIANA GRANDE – "7 Rings": The materialism I can take or leave – though it makes Ariana Grande sound like she's buying her friends, which can't be the idea. The Sound Of Music borrowing, though – oooof. Hard to do well, not done well here.
ED SHEERAN ft STORMZY – "Take Me Back To London": The music weeklies used to run interviews sometimes where two huge stars would interview each other about being famous. (It's tougher than you think, is the general idea). Here's one of them, except it's a record. Sheeran gets to prove a point about his rap credentials (he's bearable at it); Stormzy gets to cement his A-lister status; what we get out of it isn't so clear. Both men had better No.1s this year individually, about much the same things.
LEWIS CAPALDI – "Someone You Loved": With big Ed going urban there's a gap in the market for strained balladeers, and Lewis Capaldi has filled it. It's shorter than you think it's going to be! That's all the kindness I can show it, really.
TONES AND I – "Dance Monkey": The jaunty catchiness of the hook, balanced against the hellish irritation of the baby-talk vocals and the slightness of the song. Number one for a masochistic ten weeks – I suspect the mechanisms of it all would depress me horribly.
LADBABY – "I Love Sausage Rolls": I looked kindly on this guy last year, but I was wrong. Do you know how many songs have rock'n'roll in the title? Really quite a lot.
Comments
Add your comment
Top of page