18
Apr 19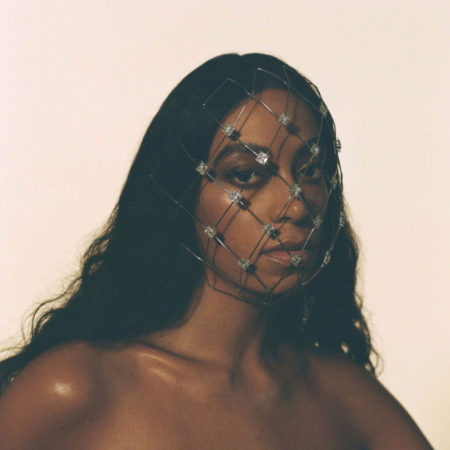 This is a document of my album-a-day listening project. Each entry originally comes out as a tinyletter and subscribers to that get framing content and non-music miscellanea as well as the LP reviews. When a new letter goes out, the previous letter goes up here.
#56 Ray Charles – Yes Indeed!! (1958)
#57 Adina Howard – Do You Wanna Ride? (1995)
#58 Various Artists – Kankyo Ongaku: Japanese Ambient, Environmental And New Age Music, 1980-1990 (2019)
#59 Solange – When I Get Home (2019)
#60 Julia Kent – Temporal (2019)
#61 Chubby Wolf – Ornitheology (2010)
#62 The Japanese House – Good At Falling (2019)
The remuneration structure of Spotify is opaque in places but the broad outlines are well known – Musicians are paid by the play, and paid by the track. Thirty seconds is the magic number – keep someone's attention that long and you've earned your fraction. This structure incentivises particular behaviours – releases with a lot of short tracks, most obviously. UK Meds

Solange's latest album has had the kind of reception I remember from working as a critic when a new Radiohead or Panda Bear record came out – the question wasn't "is this good?" but "in what way is this good?". I certainly don't feel this is an unhealthy approach – we ought to have a basic level of trust in artists, and be prepared to do the work of understanding what they're up to. I'm particularly pleased that this "let's assume it's good then work out how" game is being played with a black woman in her 20s making R&B, or something which often resembles it.
Still, it's worth remembering how artistic and material considerations entwine, and When I Get Home is also very much an album with a lot of short tracks which you can put on and drift through, an ideal release for Spotify's economics. On my first listen I was sceptical, on my second I started to acclimatise. There's no reason an album shouldn't be a notebook, or a mood board, or present a roving mind flickering across feelings and ideas. And while I think Solange's LP does those things well, I also think there are records which do them with more charm and invention. Including, interestingly, Beyonce Knowles' teenage proteges Chloe X Halle, whose restless 2017 mixtape, The Two Of Us, bubbles with imagination and hooks.
Cellist Julia Kent's Temporal is a series of pieces in which time has slowed and pooled; her instrument traces stately loops across tracks which otherwise feel set in place. Music for anterooms, which smell of disappointment and old, thick, linen. The beds of found sounds make for a jittery counterpoint that stops the record from suffocating in its own sad prettiness. Good, sometimes very good, if your inertia matches its mood.
You might say the same about The Japanese House and their clean melancholy: introspective pop tracks full of microdetail, and washed-out, layered vocals which offer a series of sighed bon mots. There's an attractive precision here, a careful weighing of experience, a reluctance to overcommit: "it felt good, it felt transitional". Lose the record's thread – easy enough to do – and it slips out of focus rapidly, a rainy-day blur, mirroring the way Amber Bain's vocals will sometimes smear away into clouds of autotune. Some tracks are immediate – "You Seemed So Happy" would be superior indiepop in any treatment; "Marika Is Sleeping" is drowsily gorgeous – but others seem diffident until closer listens reveal shrewd decisions and hidden rewards.
Two old, more straightforward records next. Adina Howard's "Freak Like Me" was great in its own right, and led to more greatness: the rest of Do You Wanna Ride? doesn't hit its levels of unabashed heat. No surprise or shame, it's still a good time – boisterous, carnal 90s R'n'B (first song: "You Got Me Humpin'") Subtle it ain't, but it's not especially filthy either: at some point after this, R'n'B dropped any need for euphemism.
As for Ray Charles, I've nothing fresh to say about him. He's a get-out-of-jail-free card in a project like this, someone with a vast, high-quality back catalogue you can dip into with no risk when stuck for inspiration. Yes Indeed! Is a collection drawn from his 50s singles for Atlantic, a good mix of his sprightly and sad material, even better when it blurs those lines ("Lonely Avenue"). Ray Charles always sounds older than his peers to me – more weathered and thoughtful, and also more professional, turning in excellence to a reliable standard. Writing about that isn't easy.
I picked Ray Charles because I knew what to expect. I picked Chubby Wolf because I didn't, but I liked the name. From that name, I wasn't expecting a record as single-minded as Ornitheology: two very long drone pieces, thick as snow, barely moving across their long minutes, letting harmonies build and shimmer with only the gentlest of forward pressure. I googled and found tragedy: Danielle Baquet-Long, the woman who created the music, had died suddenly in 2009, and this had been a posthumous release (the first of several). I won't deny this affected how I heard the record – sound that had felt like a blanket suddenly seemed like a shroud.
Context is a devil – on Climate Of Hunter, Scott Walker refused titles to four of the eight tracks, saying the emphasis given by names would destroy their balance. I could see his point. The music on the last album this week, a compilation of "Japanese Ambient, Environmental and New Age Music" from the 1980s, is cool and beautiful, and a little framing goes a very long way. Impossible not to think of flowing water, sand gardens, temple bells – impossible also to disentangle this fragile music from my orientialist preconceptions. Tracks ripple and patter, and the more etiolated they are the more striking they are too: Toshi Tschutori's "Ishiura (Abridged)" is a barely-connected skein of environmental sounds and the most entrancing thing on a very strong compilation.
Comments
Add your comment
Top of page