26
Sep 21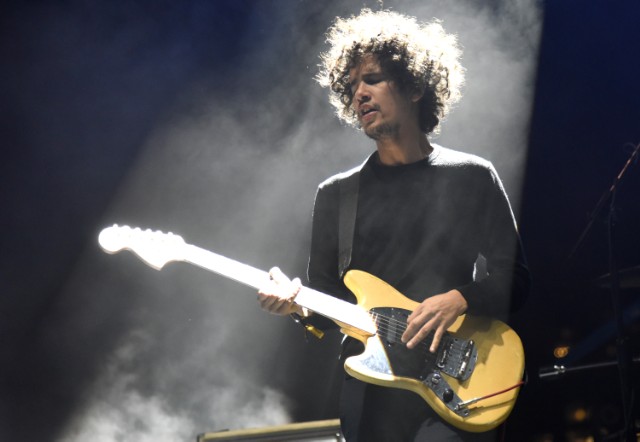 During the acute phase of the pandemic last year, I noticed quite a few demo albums were dropping into my Spotify feed. As much as I enjoy partaking in a kind of VH1 Behind the Music-style history lesson, I'm sure it was a direct result of musicians desperately scrambling to raise enough coin to maintain an existence in the absence of touring. This year, my feed has increasingly nudged me towards a plethora of live albums; it seems like every week there's a new Pixies show available. Now that going to gigs is viable again, I find that I'm still a little leery of the thought – all that singing and close proximity, plus being forced to actually shower, leave the house, and speak to other humans. It's all much of a muchness.
My last taste of live music was early last February, when I got to see Algiers at the Village Underground. And it was hard to actually shower, leave the house and speak to other humans back then too, because it was cold and dark, the venue was more than ten minutes away, and I was deep into month four of redundancy-induced unemployment. In a sense, I'd been prepped for the alienation and income-reduction caused by Covid for nearly half a year by the time all the restrictions came into force. That didn't make it any less difficult or unpleasant, but at least I had had a bit of practice. 
Since I probably won't be booking gig tickets anytime soon, recorded live music will have to do. Nothing will truly mimic the ritual of ticket booking anxiety / excitement and all the anticipatory build-up of waiting to see your favourite band with friends, but something has to stand in. Live albums suffice to provide a brief respite, like when for a few golden moments during a Zoom pub-at-home no one is talking over each other and things seem almost normal. Nothing can stand in for seeing the Mars Volta live, but although I've had that privilege three times, I've not yet seen the Omar Rodríguez-López Group. Luckily, there are three live albums that open a window to that experience.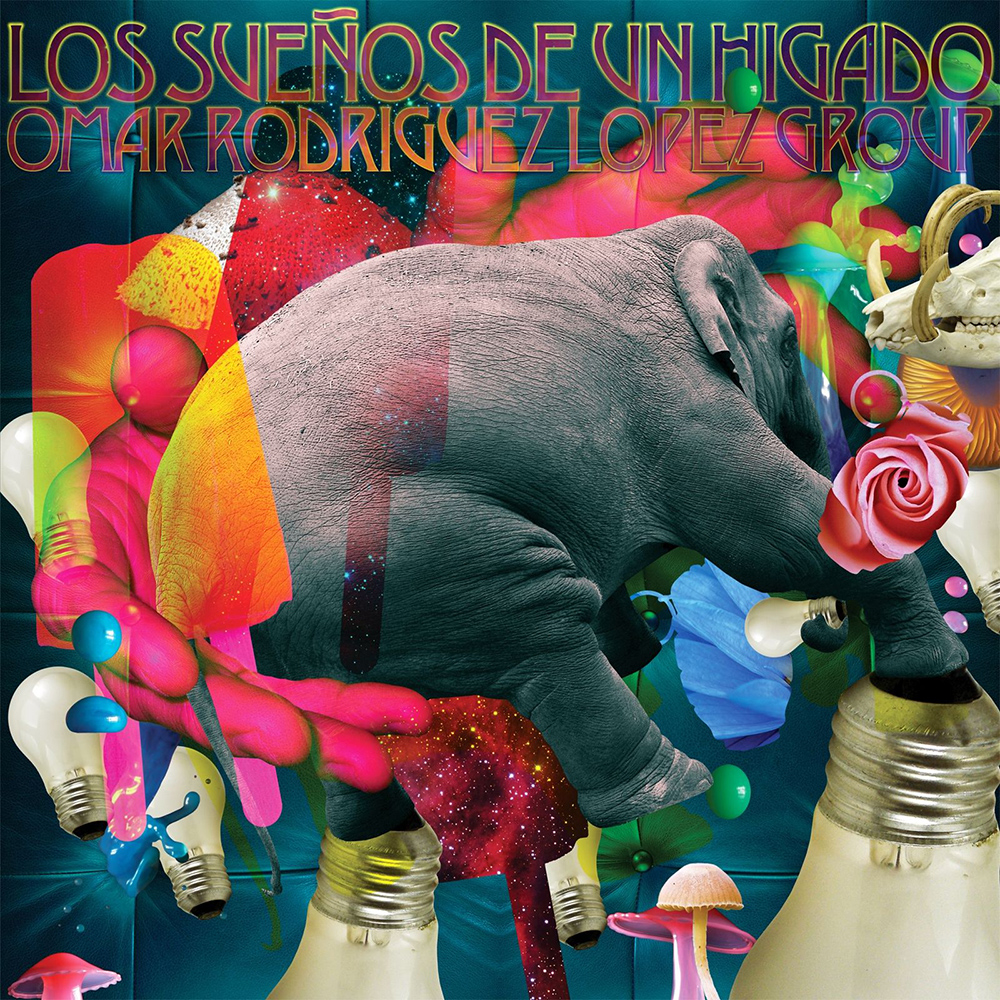 Los Sueños de un Hígado was recorded live at Maida Vale Studios in 2009; it's an intense half hour bookended with delicious instrumental jams. As such, it's lacking in the crowd-ambience present at gig recordings, which helpfully allows reflective space for the wibbly, drawn-out sections that invariably have people coughing or chatting over them. Naturally, it can never truly replicate the real deal, but as ersatz experiences go, it's fairly immersive.
The set is heavy on tracks that would later feature on Solar Gambling and Cizaña de los Amores, though the release predates them both. I had to listen a couple of times before I registered "How to Bill the Bilderberg Group" from Old Money, because the added lyrics totally threw me. I genuinely thought it was a new song that for some reason had the same title, which in fairness to me does happen. 
I chose "Las Flores Con Limón" as one of my favourites from Solar Gambling, and this version is just as powerful, even though it's far more understated than the studio version. The lack of audience background highlights the powerful shift from quiet to a crashing wall of sound and spine-tingling delay. As much as I enjoy when Ximena Sariñana belts the shit out of it, she's just as impressive matching the slightly eerie tone here. 
Track listing:
Boiling Death Request a Body to Rest Its Head On
How to Bill the Bilderberg Group
Locomoción Capilar
Las Flores Con Limón
Víctimas Del Cielo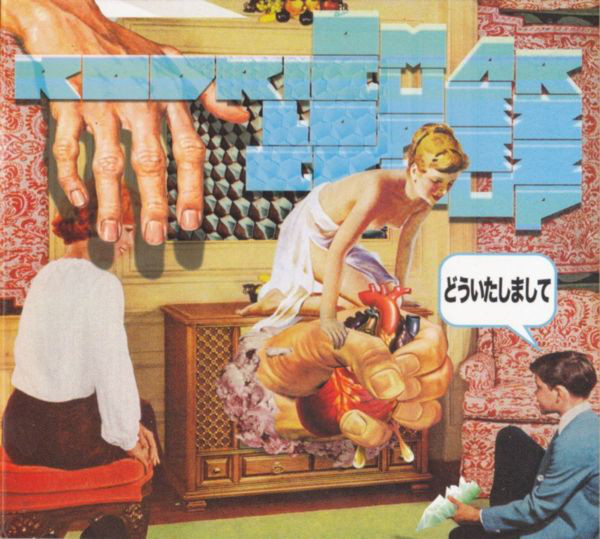 Much like how I regard Solar Gambling and Cizaña de los Amores as an unofficial double-album, I think of どういたしまして / Dōitashimashite as side two of Los Sueños de un Hígado. It's another Solar Gambling-heavy set featuring material recorded over four nights of the tour. In all honesty, I don't think Ximena's vocals were on their best form, but I do think this doesn't hinder the performance too much and in fact actually adds emotional heft. I'm enjoying her continuing pop career; fans of McFly should definitely check out their collab from a couple years ago. The cover will always remind me of a trip to Seville when I saw whatever the hell is going on here. 
If I had a wayback machine, I think this is the tour I'd want to experience; failing that, I'm grateful to have this album. "Miel Del Ojo" is seriously extended, with "Lorentz" serving as an effective coda, though what is being played here is an entirely different song from the "Lorentz" from Solar Gambling. I also feel like this tour represents the end of early era ORL, with a shift away from trippy guitar jams and long-winded instrumentals. These elements haven't been entirely removed, but this tour may have been the apex of the psychedelic era. 
"My Horror Is In Park, Drive Me Away Troubled Heart" would later be recorded as "Horror (Original)", but despite the name, I know I'm not alone in considering this to be the canonical version. It's the tasty jam I didn't know was missing until I heard it. It's not that I necessarily skip the versions from ¿Sólo Extraño? and Nom de Guerre Cabal, but this is just magical. Part of the appeal comes from its near-discordance and repetitious bassline, which hugs the perennial three-year-old in me who just needs the same comforting things over and over again like an aural comfort blanket.
Track listing:
Un Buitre Amable Me Pico 
Poincaré
El Todo
My Horror Is In Park, Drive Me Away Troubled Heart
No Hay Más Respuesta
Miel Del Ojo
Lorentz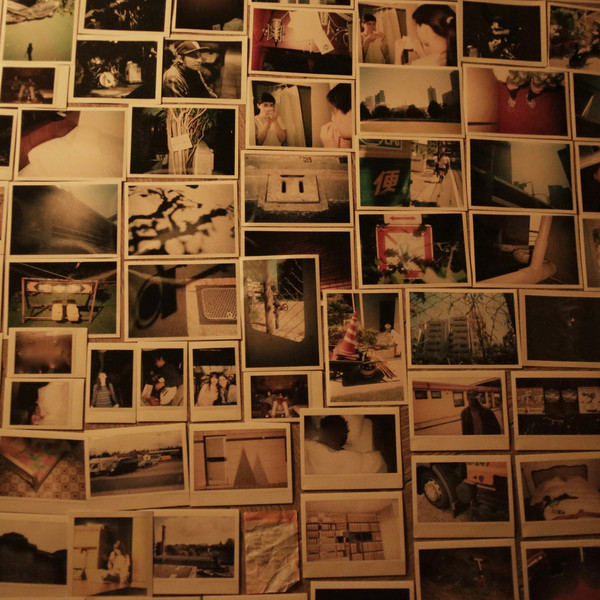 Chocolate Tumor Hormone Parade jumps a couple years later and is taken from a tour with Teri Gender Bender in the ORLG lineup. The translation of Un Corazón de Nadie's fuzzy electronica to piercing shred is profoundly emotive. In an NME interview last year, Omar noted that "…a lot of music I was making around the time I wrote it, I can hear an incredible amount of suffering. I was wounded. Empty." 'This time' refers to his mother's passing, and this pain is apparent in his vocals even when they're slightly masked with distortion. In the way that I feel guilty about most things, I do sometimes feel uncomfortable with just how much I love these intoxicatingly powerful songs.
Although there are only seven songs, they've been split across ten tracks, possibly in order to raise revenue with more streams. It could also just be a way of splitting the song titles into the constituent syllables of the album title. They are all interesting juxtapositions of mechanical beats with passionate, often yelpy vocals intensified with effects. For the second half, TGB adds her own unique energy with her vocals, often ad-libbing and throwing in the occasional twists of shade.
It's not much of a stretch to call this track "mor"; why not add a fourth name to the mix? If forced, I'd say I have slight preference for the OG studio version ("Agua Dulce De Pulpo" from Un Escorpión Perfumado), but that's like being forced to pick a favourite flavour of ice cream. It's probably the Catholic indoctrination in me that picks up a weird sexual vibe, mixed in with guilt and suffering, though at one point it sounds like he's been kicked in the parts, which I must admit is pretty alarming. This is a song that demands to be heard loudly, and I'm envious of the audience who got to hear it live.
Track listing:
Choc      [Querer part I] 
ol           [Querer part II] 
ate         [Mono part II] 
Tu          [Mono part II] 
mor       [Agua Dulce De Pulpo]* 
Hor       [Spellbound]** 
mone   [Worlds Get in the Way] 
Pa         [18 part I] 
ra         [18 part II] 
de        [Waves] 
*aka Tentáculos (Saber, Querer, Osar y Callar) & Tentáculos De Fé (Zapopan)
**aka Spell Broken Hearts (Zapopan)           
All three of these albums do a perfectly cromulent job of illustrating the intensity and passion of the ORLG live experience. The interpretation of studio material and, conversely, hearing how new songs were recorded, hits all my fangirly buttons. I really don't see myself braving a packed audience in a venue of any size in the near future, but realistically, at this point, I'd probably disregard all caution and risk the actual bubonic plague for the chance to see the ORLG live. If anything can inspire me to actually shower, leave the house, and speak to other humans, it would be ORL, whether it's solo or with the Mars Volta, or any other band he conjures up.
Comments
Add your comment
Top of page