22
Mar 20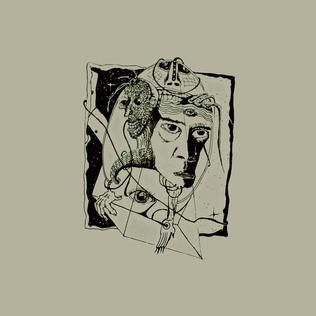 I've been categorising Omar Rodríguez-López's solo recordings into three distinct, non-equal eras. Early ORL spans from 2004-2009, mostly consisting of experimental jams that were often reappropriated as Mars Volta songs. The middle period from 2010-2013 has an overall focus on up-front vocals and synths. Finally, the Ipecac Recordings series released in 2016-2017 represents the late era, including a mix of reworked material with a smattering of indie, pop and classical.
But this isn't strictly true, since he has "a tendency to work on records simultaneously, at least two or three at the same time", meaning records can be released years after they've been completed. This is certainly the case with Arañas en la Sombra ("Spiders in the Shadow"), an album featuring the very first Mars Volta line-up and thought by many to be the long-lost Mars Volta album The Somnambulists. This suggests that it was recorded in the early 2000s, and I'm guessing that vocals were added sometime around 2012 due to the presence of Teri Gender Bender, although it wasn't released until 2016, making it cut across all three eras.
It was instantly familiar to me, and not just because I'd heard several of the tracks in demo form on the Ramrod Tapes. When this tranche of material was leaked in 2013, it felt like the final goodbye from the Mars Volta, and I listened to the shit out of it. It also feels familiar in a brain-itchy way – I'm sure I've heard some version of the lyrics to "El Vacio" on another song but can't identify what it is (and may be totally wrong). But it also feels familiar because it reminds me of De-Loused in the Comatorium, the first Mars Volta album, albeit one recorded down a different pant leg of the Trousers of Time.
I can't tell you why it feels De-Loused-y, in the same way I can't describe what a black olive tastes like, other than delicious. It's not so much a direct soundalike, more of an evocation of mood and texture; the animal sounds (birdcalls and perhaps some primate noises?) that bookend the album evoke images of lush vegetation and vibrant tropical flowers. I get the same sensation of dense, dreamy layers of psychedelia on De-Loused. Katelyn Brunner of mxdwn.com likens it to the listener experiencing the sensation of finally stepping out of a rain forest – one in which they've been willingly trapped, which I really like. I imagine myself first stepping into a confusing but benign dreamscape, tripping balls, and then stepping out again, shielding my eyes from the harsh sunlight.
Adding to my déjà vu, the middle four tracks, "Metamorfosis", "Extravagants Dientes", "Primitivo y Bárbaro" and "Semillas de Hez" form a larger piece, a crashing frenzy of often fierce and sometimes pulsing beats, blended with bursts of sweetness, like fruit compote in bircher. Like the bookending device, I'm not sure why this is so comforting to me – maybe the structure of a start/middle/end with motifs acting as callbacks reminds me of a well-known narrative, like a small child who wants to hear the same bedtime story for months on end. I never tire of hearing them across the ORL oeuvre.
"Arcos del Amor" launches straight into a driving jangle, like Peter Buck's Lifes Rich Pageant guitar set in concrete. The protagonist is a cad, or a bounder, or a rake (or perhaps all three), someone confessing to infidelity but also unable to guarantee it won't happen again. It's a bouncy, fun track despite the bitterness ("soy animal/es un rechazo/soy animal/no me culpes" ["I'm animal, it's a rejection/I'm animal, it's not my fault"]). Its somewhat abrupt finish acts like an ultimatum – here I am, take me or leave me.
This sentiment is echoed in "Un Mar Amargo" ("sólo pido tu fiel comprensión/tómame como soy" ["I only ask for your faithful understanding/take me as I am"] where the mournful jangle is supported with steady Hammond, twisty guitar, and gentle backing vocals. It blends into "Metamorfosis" in a way that feels like the calm before the storm of that four-track piece.
I love the extended intro and hauntingly reverbed vocals of "Araña El la Sombra", and the frenetic cymbal-bashing beat is a delight. Although I can't pinpoint a De-Loused track in particular, this reminds me of that album's melodic fever. Its layered chaos evokes a strong emotional response in me, maybe because the controlled clutter feels like the inside of my brain. 
Although this album is very fond of a good old reverb, it's not too thickly muddied, giving the songs a perfect blend of fuzzy and clean. It's a testament to the beauty of ORL's vocals that despite sounding so very much like early Mars Volta, not once did I think "I wonder what Cedric Bixler-Zavala could have done here?". Even my friend/fellow Volta obsessive Glynnis, who often imagines CBZ vocals on ORL tracks said "I think Omar's vocals have a softness to them that Cedric's don't. Cedric's voice would cut through the soft graininess of these songs rather than blending into them." At a time when I'm longing for stability and familiarity, this album been a warm and cuddly comfort blanket and excellent bedtime story.
Track listing:
No Hay Inteligencia ("There is No Intelligence")
Arcos del Amor ("Love Bows")
El Vacío ("The Vacuum")
Piojos Histéricos ("Hysterical Lice")
Un Mar Amargo ("A Bitter Sea")
Metamorfosis ("Metamorphosis")
Extravagants Dientes ("Teeth Extravagants")
Primitivo y Bárbaro ("Primitive and Barbarian")
Semillas de Hez ("Hez Seeds")
Araña El la Sombra ("Spider in the Shadow")
Voluntad de los Ciegos ("Will of the Blind")
Presencia ("Presence")
Add your comment
Top of page