31
Dec 19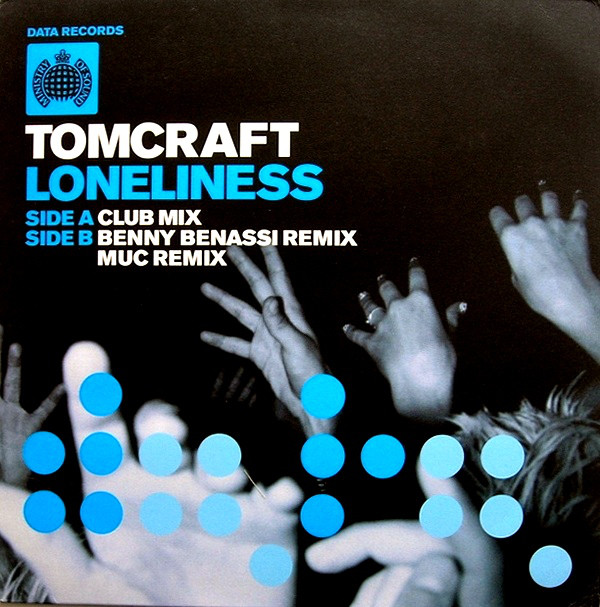 Andrea Martin's "Share Your Love" is an attractively crafted 1998 R&B tune about loving a philanderer. She opens with a sad idea, "Happiness seems to be loneliness, and loneliness killed my world / How could you guess, when you're only thinking of yourself, and how you look to other girls". In Martin's song, she develops the feeling, but Tomcraft, a German DJ, saw the potential in the lines as a pure moment.
Broken out of its context, denied resolution, that moment circles through "Loneliness" like an intrusive thought, a dark side mantra, HAPPINESS = LONELINESS. At first it won't quite form, Martin's voice murmuring "Happiness – and Loneliness" as if in shock. Tomcraft's music drives the feeling on into existence, borne on rattling bursts of percussion and acid squelch, and the swelling, menacing pulse of the bassline.
If "Make Luv" was a sound exhausted of use, "Loneliness" is a dancefloor style in evil health. This kind of dark, hard, techno-edged house music had been an occasional feature of the charts for a few years – bits of "Loneliness"' builds sound very like Zombie Nation's terrific 2001 hit "Kernkraft 400" – but something about this track crossed over and peaked higher. It might be that it's more emotionally striking in its sense of fractured, baffled, dread. It might equally be that it has an elegant second act, as a mournful piano melody unexpectedly opens up the song's claustrophobic beatscape. One-dimensional is not always an insult in pop, and it wouldn't have been here, but "Loneliness" lingers more for the addition of a second.
7
Comments
Add your comment
Top of page