1
Jan 19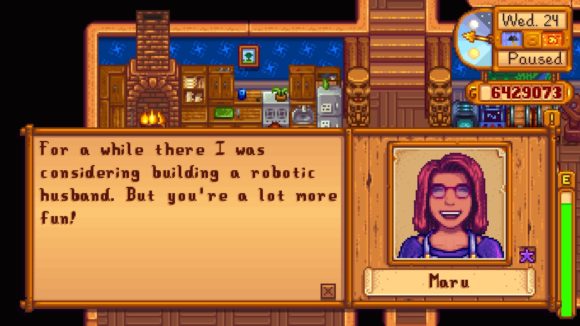 This list was inspired by Brad Nelson in another place, and their excellent idea of just smushing together the things which stood out in 2018 regardless of media or format or whatever else. In practice the list is distressingly limited in scope. It's been a weird year, a year when time got away from me – a combination of sudden leaps forward in my work life and huge challenges as a parent and a human being. My will to express myself atrophied. Of course I have regrets about that. But culture can be a comfort as well as a challenge, and that's what I needed last year.
But last year is over. I'm starting up my album-a-day project again, to be mainly documented on a new Tinyletter I'm setting up, which will have brief notes on those and on other things I bump into. You can subscribe to that at https://tinyletter.com/tomewing if you like.
Here are some bits of flotsam from 2018, in the order they occurred to me.
1. "Gender And Private Property In 20th Century Pop" (Talk by Dr Robin James, Popcon 2018)
I didn't grasp all of this talk when I heard it at PopCon this April at the EMP. I still haven't grasped it all. But ideas from it kept niggling at me, cropping up in the most unexpected places – often at my day job. In terms of pop, it offers a provocative explanation for one of its most distressing and confounding recent developments – the flattening out of pop, the demise of tension and release structures. More usefully for my everyday life, it gave me a route to expressing my subsurface tension around the idea of corporate wokeness – why all those acclaimed ads and campaigns I agreed with on the surface left me feeling unsatisfied and uncomfortable.
2. Stardew Valley (Videogame, multiple platforms, 2017)
My wife got hooked on this early in the year. I resisted – no interest in farming games, no time for another videogame, or so I told myself. Perhaps if it had sold itself as an ethnography simulator it would have piqued my interest (and that of NOBODY ELSE). Then it came out on iOS, and that was it for me. Stardew Valley starts off as explicit wish-fulfilment for the foodie generation – drop out of your job with The Man and make artisanal jam and mayonnaise! (The Man's clammy touch remains as a constant shadow/threat until the power of your homemade sushi and glazed yams drives it off) Gradually it becomes about the community you find yourself in, getting to know the various inhabitants over months and years by parsing their dialogue and trying to understand what they want. The game patiently builds a world out of everyday small-talk and its significance. And if you get pissed off with that you can always yomp over to the local mine and kill slimes all afternoon.
3. Sunday At The Village Vanguard (LP by Bill Evans, 1961)
This was one of the milestones in my first album-a-day project. Milestone because, on first listen, I was quite unmoved, then I posted the sleeve on Facebook and half my feed turned up to envy my luck in experiencing it for the first time. Something's happening here and I don't know what it is. So I downloaded it, and listened, and kept listening, and understood a little better each time. But only a little: I can project an imagined milieu onto the record; friends leading each other, and the audience, down criss-crossing tracks on a weekend afternoon. Gentle but warm applause, dust motes drifting and settling in shafts of autumn light, a record about how good it is to simply be present and listening in a moment.
That's not enough, or at least that could stand for almost any jazz. I still can't write about jazz. Maybe I don't have to ever be able to write about it. But in any case this stands in for the jazz I've listened to so much this year. Other old records in my Spotify downloads: Alice Coltrane's Journey In Satchidananda, Art Tatum's Piano Starts Here, Dorothy Ashby's Afro-Harping, Duke Ellington's Far East Suite and his Nutcracker Suite, Horace Silver's Doin' The Thing, Komeda Quarter's Astigmatic, Lee Konitz' Motion, Miles Davis' In A Silent Way and A Tribute To Jack Johnson, Yusef Lateef's Eastern Sounds. All those got several plays.
4. "Box Full Of Evil" (Comic story by Mike Mignola, 1999)
My happiest moment reading comics in 2018 was reading this Hellboy story for the third or fourth time, in bed, in the summer, on Comixology Guided View. Mignola's love of interstitial panels between the action, cutting to a bit of gothic background detail – a carving, a raven, a piece of sinister furniture – make him one of the few artists for whom Guided View works: these ominous details suddenly loom up as beats in the story's rhythm. I'm not sure why "Box Full Of Evil" tickled me in particular – it has apes and demons, and the fussily aggrieved Blomfield, one of Hellboy's memorable minor foes.
My comics reading in 2018 was mainly along these lines: re-reading old and recent favourites and catching up on acclaimed comics which I'd sniffed at in their day – or been a little scared of, more likely. Far enough away from the 90s to not let my resentment of Tarantino and his fans poison them, I read David Lapham's mordant noir, Stray Bullets. I read Cullen Bunn and Tyler Crook's charming horror fable Harrow County. I read The Filth after years of being – stupidly – put off by people grumbling about its complexity, and it sent me spinning back into Grant Morrison's orbit, for all the stupid shit he makes a habit of saying.
5. Gideon Falls (Image comic by Charles Soule and Andrea Sorrentino, 2018)
One good genre comic actually from this year. Sorrentino's tricksy, uneasy layouts felt indulgent on the Wolverine-derived slash-em-up he was doing for Marvel, even as his worried, weatherbeaten faces suited the material perfectly. They suit Gideon Falls' Stephen King-inspired melange of unreliable narrators and shifting settings even better, and the layouts work excellently to make everything from the protagonist's OCD to reality-bending pockets of evil hit that bit quicker and harder. It's an Image comic, which means you're risking a weak ending or no ending at all – but I'm hopeful.
6. Songs From The Big Chair (LP by Tears For Fears, 1985)
I owned a copy of this for years on vinyl and never really played it. Its monumental earnestness put me off. Now that quality attracts me, and made this my most-played commute music, easy to do almost anything else to, but fun to wallow in if the mood demands. It's the unashamed extra-ness of the production, all those layers on top of the relentless forward mechanical motion of the rhythms (I see Bob Clearmountain now gets an artist credit on Spotify!), and the sheer need to communicate in Roland Orzabal's unburdenings on the human condition. A Dark Side Of The Moon for the 1980s! With all that entails.
Part 2 of this list to follow, with more music perhaps.
Add your comment
Top of page