12
Jan 19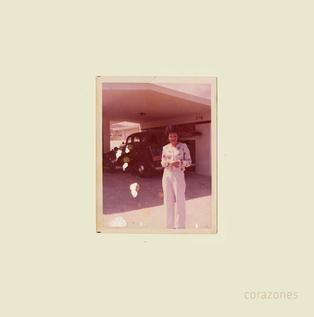 There's the Mars Volta and there's the Mars Volta Group, and it's important to understand the difference between the two. The Mars Volta is the partnership of Omar Rodríguez-López and Cedric Bixler-Zavala, and the Mars Volta Group is the evolving lineup of musicians who support them in the studio and on tour. Granted, some of these musicians appear with such frequency as to be considered full-time band members, like bassist Juan Alderete, saxophonist Adrian Terrazas-Gonzalez, and percussionist/brother Marcel Rodriguez-Lopez. However, keyboardist Ikey Owens was probably the closest thing TMVG had to a truly permanent member.
He joined the very first iteration via De Facto and remained through 2011, when he left on amicable terms. Even for this constantly changing group – and knowing TMV's history of restructuring the group by asking musicians to leave or by outright sacking them – Ikey's departure felt slightly out of the blue. So when he joined Jack White's touring band, I instantly thought: worlds are colliding, but in a good way! I couldn't quite believe it wasn't actually a figment of my fevered imagination. He initially joined The Buzzards, the all-male backing band supporting the Blunderbuss tour, and remained on keyboards for the Lazaretto tour three years later. In October 2014, he died of a heart attack, aged only 39.
Jack White/Mars Volta worlds collide further on Corazones ("Hearts"). The usual instrumental foundation of guitar/bass/drum/keyboards is present as expected, but I think I can say with some degree of certainty that here is the first time I've ever heard harmonica or ukulele on any ORL release. His music has always defied genre via a giant sack o'influences, but here they feel compacted, resulting in an umami-like Jack White flavour sprinkled throughout. It's very folky, like alt-country that's sunned itself in the warmth of pop. All of these elements have been evident across his other work, but scattered over larger soundscapes.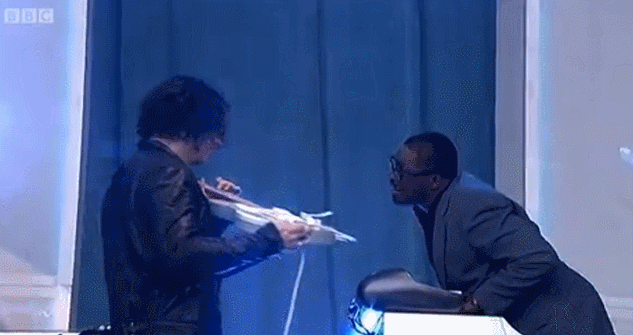 It's also a record haunted by bereavement – Omar has said that the main inspiration for the record was his mother, who was dying of a terminal illness. Knowing this, it makes me associate Corazones with Ikey even more. However it's not so much an exercise in anguish as it is a celebration of love.
The album was supposed to be a soundtrack, although the film was never released. Omar noted that "…the difficult part came when everything I turned in, they wanted it to be simpler and more straight-ahead, especially with the lyrics. They wanted everyone to be able to understand it. For me, that was a huge challenge because emotionally you're writing a certain way that's particular to the images in your heart, but [simplifying things] really exposes you. But it was the best thing that could have happened to have to put it in black-and-white terms, and to be that exposed and that raw about it. It's almost like these childlike nursery rhymes."
This quote brings me back to Jack White, as The White Stripes' music often had a naive and childlike spirit. This is partly due to Meg's simplistic drumming technique, but also because the lyrics often cycled between petulant self-pity and wide-eyed innocence. They also regularly referenced finding/building/going back home, and the subject of homes broken, lost or returned to appears frequently on Corazones. "We Feel the Silence" is a home keenly aware of its emptiness, the family unified and isolated by their collective grief. The repetitive lyrics echo the dullness of sorrow over drums thudding like heartbreak. The home of "Certainty" is the one death returns us to, the lyrics blurring filial and romantic love ('her lover will take her back someday/of this we were certain/death would come as nothing new/silent for us to bear').
Death of romantic love is mourned as well, though often these songs evidence a wry humour nestled in melancholy. The video for "Running Away" exemplifies this perfectly – a plea to rebuild the home, a promise to change sung sweetly. Why is Omar lying on the ground surrounded by flowers? The answer is bittersweetly funny bordering on just plain sad.
This mixture of the silly with the sad is also evident in "Lola" where the house has been 'burned to ash and bone', the bed 'torn in two'. Tinkly music box-like notes lie under fuzzy electric and plucky acoustic guitar, like hope disguised as playfulness. "Five Different Places" is pure indie pop, the heart broken into pieces listed as red hairy elbows, Scarlett Johansson, silver tree tips, your closing doors, and the hand between you.
Grief as resigned anger surfaces in "Sea Is Rising", reimagined from its first incarnation on Unicorn Skeleton Mask. Hammond organ replaces the squelchy synths on the original, likening the death of love to drowning ('the sea is rising over us/or maybe you've gone so low/it seems there's nowhere left to go/the proof is our distance'). Split track "It Was Her"/"Dead Heart" layers lush, yearning vocals to flatly serve a hefty dose of bitter pain.
But perhaps the most vengeful grief is found in "If I Told You the Truth I Would Be Made of Lies", a song title straight out of the Jack White school of logic, where The Truth is whatever I say it is. The vocals are gruff and sarcastic, a far cry from the softness of "Running Away". I turned to Glynnis, my Volta mentor who is also fully qualified in Stripesology and Stripesonomy, for a clearer definition. She said: '[it]. sounds like if [Man Man singer] Honus Honus and Jack White decided to write a song together, ended up making sweet love, and had a baby, who they then allowed to record the vocals on the song.' Yes, that makes sense!
The only song that doesn't address death via grief is the joyous, country-fried murder tale "Arrest My Father". It reminds me of the boot-stomping fun of "Hotel Yorba", with sassy lyrics to match ('And then you hear/another sound/and then you turn/your ass around/I'm right at the door/and I see what you did/I'm right in your face/I got it all engraved'). The 'hear that train a-coming' harmonica is the least ORLish sound I've heard to date.
"Some Sort of Justice" doesn't appear to be about loss as such. However, the lyrics advise 'don't think for one moment that life won't find a way'; its brushed drums, clean piano, and Teri Gender Bender's always welcome supporting vocals exhibit a toasty contentment that encapsulates the hope present across the whole piece. Loss is an inevitable part of life, and saying goodbye is never easy, but for all that it's steeped in sorrow, it's a record infused with brightness. The hearts of Corazones are aching, fractured, lost, and occasionally vindictive, but ultimately will heal.
Track listing:
We Feel the Silence
Running Away
It Was Her
Dead Heart
Lola
Sea Is Rising
Certainty
Arrest My Father
Some Sort of Justice
Five Different Pieces
If I Told You the Truth I Would Be Made of Lies
Add your comment
Top of page