26
Jun 17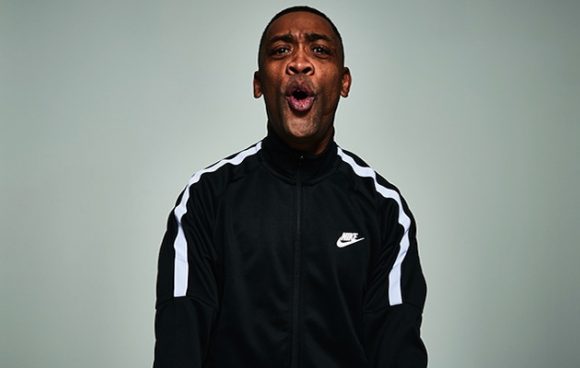 We're almost halfway through 2017 and the world hasn't blown up yet! Well done us. Let's make the most of our remaining time and have a nice chat about music: this year my personal favourites seem to be mostly house/techno rather than pop – the exact opposite to last year. This is despite (because of?) the fact that I've listened to quite a lot of pop this year, thanks to being seated much nearer the office radio for the last 6 months – Ed Sheeran-ocalypse and all. Grime has thankfully taken up the slack a bit and provided us with several out-and-out bangers.
Anyway, here are some selected tunes of 2017 that I have enjoyed:

5th Dimensions – The Orb and Jörg Burger

An old Kompakt favourite teams up with Alex P for some soothing ambient schaffle. I recommend this for quelling commuter rage, especially if someone's umbrella is dripping onto your foot but there is literally nowhere on the packed Overground train to move even an inch without losing your balance.
Friksjon – Rave-enka

Like all good house tunes, this takes a while to build, but the pay off is worth it. One might be compelled to put one's hands in the air on at least three different occasions.
Be The One – Dua Lipa

Technically a 2-year-old re-release but I don't care, it's been all over the place and I am delighted every time I hear it. It's a beautiful melody and the arrangement hooks me every time. Difficult to sing at karaoke, but I have been practicing whenever it comes on the car radio.
Stick Out – iO

9-minute long summery techno with a bassline that sounds like a duck quacking and a synth line like a butterfly fluttering over the top.
Swalla – Jason DeRulo, Nicki Minaj & Ty Dolla $ign

Ridiculous robo-dancehall with a Men At Work piccolo hook and the stupidest drum pattern I've heard in ages. It certainly stands out when played in the middle of a swamp of Ed Sheeran.
S.O. – Kelly Lee Owens

Dreamy electro which has similar soothing properties to Jörg & co. I wonder if Kelly Lee has a floatation tank and if so could I borrow it?
Should Have Been Me – Naughty Boy ft Kyla, Popcaan

Many reasons why this shouldn't work: tired tropical house beat, petulant lyrics, the worry that Popcaan is going to shout 'daily struggle' at any given point. But I still like it!
Bring Them All / Holy Grime – Wiley & Devlin

Probably my favourite track from the (genuinely all killer no filler!) Wiley album, this is a tremendous thundering bulldozer of a tune, Wiley at the levers of the JCB, clearing a path for his crew, concrete walls tumbling down everywhere. This song gives me the same feeling of superhuman strength that The Fall's New Puritan does. Also I'm always happy to hear a shout out for North West London (an often overlooked area where grime is concerned). If I was writing a top 10 I would include Joe Bloggs and Speakerbox in it as well, but I have to go and hang the washing up now so a Top 8 will have to do.
What have you enjoyed so far this year?
Comments
Add your comment
Top of page