20
Jan 17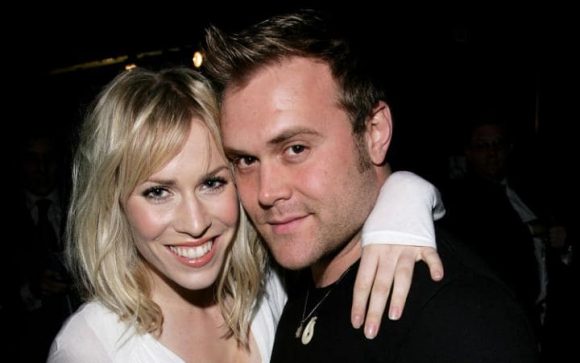 TASH-BED: Hi everyone! It's us, the singing Bedingfield siblings! Remember us? You must remember us.
DAN-BED: Summon Tash and she will appear!
TASH-BED: We've been keeping busy for the last few years, doing a turn on the New Zealand X Factor, manning the tombola stall at our ancient religion's summer fête, organising the occasional covert raid on government strongholds. You know the drill. There's not been much time for pop stardom!
DAN-BED: Tash the inexorable!
TASH-BED: Well, I say 'we', it's mostly been me doing all the work. My darling brother here has just been sitting on his arse babbling about some old Pink Floyd record and looking up spiritual retreats in the west of Ireland.
DAN-BED: Tash the irresistible!
TASH-BED: Sigh. See what I have to put up with? He's never been quite the same since he went on that 'vision quest' in the tropical house at Kew Gardens a few years ago. I found him a week later dancing away in the woods on Wimbledon Common with a bunch of hairy hippies and had to drag him home for a bath.
DAN-BED: All hail Tash!
TASH-BED: You're really starting to get on my wick, Dan.
I'm sure the Bedingfields will kiss and make up soon. Here's #20-#11!

20. Bruno Mars – "24K Magic"

Tiny Bruno returns with the only song in this year's poll to feature the lyric "Hashtag blessed" (subs check this). Not everyone was a fan however: one ballot requested a vote for 'any song off the Bruno Mars album except this one'.
19. Mitski – "Your Best American Girl"

Cor, you lot listened to a bunch of indie this year, didn't you? Mitski is from New York and her song reminds me of the Breeders when they're upset.
18. Shura – "What's It Gonna Be?"

If you recall our 80s spectrum from a few posts ago, this is high up on the Boys of Summer axis. Yes that's right, contrary to popular revivalist theory, the 80s were actually multi-dimensional! The high school video is a good fit for the teen angst and big melody hooks.
17. David Bowie – "Blackstar"

RIP Dave. I can't claim familiarity with any of his albums post-Earthling, so for all I know, him ahhhh-ing over some Ceephax Acid Crew skiffle-electronica then switching abruptly to a 70s horror movie score for an extended middle eight (eighteen?) is totally par for the 21st Century Bowie course. It does go on a bit though – recommend making a cup of tea first before embarking on this one.
16. Radiohead – "Burn The Witch"

I used to be a big old Radiohead fan but after spending months sorting out their annoying special-snowflake royalty requirements back in the late 2000s, I can't really bear to listen to Thom Yorke's voice any more (I'll happily do Paranoid Android at karaoke though!). Luckily for me, I can barely hear Thom mumbling over the scratchy "I'm being attacked by insects in an episode of the X Files" violins, so I would class it as a 'return to form'. (The video is also good.)
15. The 1975 – "The Sound"

MORE INDIE, bloody hell dudes. The 1975 have made a small but significant subset of my Twitter chums extremely happy this year, and who am I to rain on their parade? This track is cheerful and catchy and sounds a bit like if Years & Years had guitar solos.
14. Christine & The Queens – "Tilted"

One of my favourite moments of the 2016 Christmas TOTP was seeing Christine do this dance routine in the studio. 'Tilted' is musically understated like 'iT', but has more French in it. That reminds me, I haven't done my Duolingo for today…
13. Miranda Lambert – "Vice"

Miranda has been the subject of some 'dedicated' voting in this poll and gave Beyonce a run for her money in terms of number of songs nominated – this track eventually came out on top. Here we find her rightly annoyed with herself about being unable to resist a douchey bro.
12. Beyonce – "Formation"

An unignorable call to arms. Outstanding visually and striking musically, and IF IT HAD BEEN ON SODDING SPOTIFY, I (and presumably everyone else who has forgotten how to buy individual albums) would have listened to it way more.
11. KING – "The Greatest"

For an Olympic year, 2016 was surprisingly short on bombastic motivational goal-achieving sporting montage soundtracks, but thankfully KING have stepped up to the plate with this Daley Thompson's Decathlon inspired video. Their album is jam full of glossy RnB like this, it's def worth a punt.
Next week: the final countdown!
Comments
Add your comment
Top of page