31
Dec 15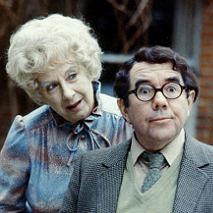 I must glumly report that my relationship with contemporary music seems to be broken. Not because I dislike it. The distillate of year-end lists I've been playing this week is full of wonders. But the part of me that knew where and how to find those things for myself has vanished. My desire to gatekeep went years before. And often once I do find new music, it's like parts of a jigsaw where I've lost the box and half the pieces. What consequences this will ultimately have for Popular are uncertain. Still, the hits keep coming and they don't stop coming, and some of them are better than others. Here are the records that reached Number 1 in the second half of 2015, arranged in order, from best to worst.
1. JUSTIN BIEBER – "Sorry": The production's the thing here – that clip-clop beat and the tinny phone-alert hoots, shrieks and miniature riffs. Bieber is, as ever, a malicious little fucker but the particular combination here – entitlement, self-justification, and maybe even real contrition – is savagely familiar.
2. ADELE – "Hello": Balladry as logistics – all about maneouvering that chorus into position and letting it detonate. Its simplicity of ambition – go big then go home – makes it my favourite Adele single, I guess.
3. KDA ft TINIE TEMPAH and KATY B – "Rumble (Turn The Music Louder)": Uses Tinie better than anything since "Pass Out", i.e. he's bearable. Uses Katy B at all, which pushes it up this list.
4. JUSTIN BIEBER – "What Do You Mean": A snapshot of an grossly unhealthy relationship, viewed through a filter of emotional illiteracy and garnished with the sweetest woodblock sounds money can buy. Some pop makes me miss being young. This really doesn't, which is not entirely a weakness.
5. DAVID ZOWIE – "House Every Weekend": In the vocals there's a little – just a little – of that old house music dread. I approve.
6. LITTLE MIX – "Black Magic": Sounds like an off-brand out-take from 1989, so hardly awful. But trying and failing to work out exactly what it reminds me of has made it as as annoying as it is pleasant.
7. ONE DIRECTION – "Drag Me Down": There's an urgency to this – despite the overdone whoah-whoa stuff – which appeals. Not top-flight One Direction, I am informed, which sounds plausible.
8. JUSTIN BIEBER – "Love Yourself": Quite like how sparse it is without ever threatening to be worthy, or wanting much empathy. Also quite like how the title promises affirmation and the song delivers purest spite. The weakest of the Biebslaught, even so.
9. JESS GLYNNE – "Don't Be So Hard On Yourself": The Bieber track might as well be a direct rebuke to this muscular finger-wag of a song, halfway between Florence Machine and Heather M People. I'll be as hard on myself as I jolly well like, thank you very much.
10. THE LEWISHAM AND GREENWICH NHS CHOIR – "A Bridge Over You": Not much of a fan of either part of the song, but I like this thing more than most of the choral hits of recent years, because it feels most like a choir: a bunch of decent if unschooled voices working together for mutual benefit (A BIT LIKE SOCIALISM) rather than for the elevation of THE MAN (i.e. G Malone).
11. RACHEL PLATTEN – "Fight Song": I can't remember who made the great point that this is what an empowerment song sung by an actually anxious or underconfident person (as opposed to, say, Katy Perry) might sound like. Anyway, that's exactly right, but this is still feeble.
12. LOST FREQUENCIES – "Are You With Me?": Would have fitted nicely into 2014's wistful deep house heat-haze. Now it sounds beached, and a travel website Mexico blurb does not a lyric make.
13. SAM SMITH – "The Writing's On The Wall": Incontinent slosh somehow becomes the first Bond number one. Makes me feel bad for the rest.
14. SIGALA – "Easy Love": 'Desecrating a classic' is the laziest of possible criticisms, which is apt, since this is the laziest of possible songs.
15. CHARLIE PUTH ft MEGHAN TRAINOR – "Marvin Gaye": A wordsearch in the shape of a song, sung by a demon in a Bruno Mars skinsuit.
And that was a year. Not a great year for number ones – worse than 2014, which was better than it seemed, and certainly worse than 2013. I am fairly convinced that streaming has hurt the charts by tilting the delicate balance between slow-burners and novelties, but we'll see how it all plays out.
Comments
Add your comment
Top of page