5
Jul 15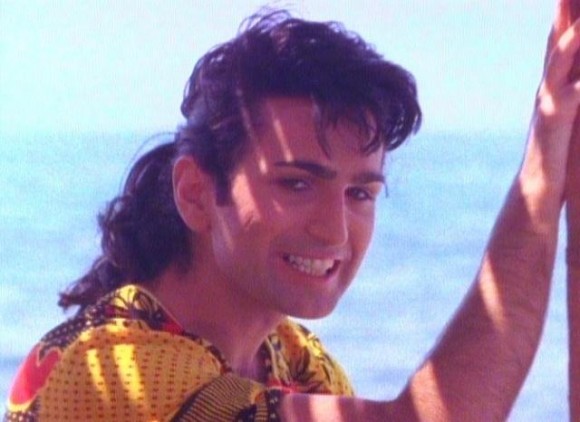 I'll let you set the paaaace…. what? Only eight new number ones? Well, we're not trying that again.
In order, best to worst. The usual caveats apply: don't expect this to be much of a prediction of final verdicts when I eventually write about them! And obviously it's a much shorter list than the last two – since the first two months, pretty much, were gobbled up by "Uptown Funk". The number one position finally starting to match the sclerotic progress of the charts as a whole, then.
What did we get?
1. YEARS & YEARS – "King": I feel hustled into this one a bit – BBC Sound Of Winner, Popjustice endorsements – especially as I can't quite work out why I like it so much. Is it the rare hint of something unhealthy, unwholesome, mildly consumptive in the singing that's getting my Morrissey glands twitching? Or is it just the way the hook threatens to break into "Tarzan Boy"? The stats don't lie – this is certainly my most played of the year's hits. Anybody's guess how it'll sound later.
2. JASON DERULO – "Want To Want Me": Perennial will-this-do merchant comes good with a jump into electropop. Aims for Prince, ends up at Minor Royal, but if you set yourself high standards you might end up somewhere catchy. A future "oh it's THIS one" floorfiller.
3. ELLIE GOULDING – "Love Me Like You Do": An unpromising premise to say the least, but the best bit of the 50 Shades franchise is the one with no writer credit for EL James. The singer/producer combination is exactly right for this to work as softcore high-gloss escapism, a bonkbuster take on the "Show Me Heaven"/"Take My Breath Away" soundtrack smash.
4. OMI – "Cheerleader (Felix Jaehn Remix)": This is the first reggae number one since… how long? Man! In the grand tradition of reggae number ones, remixed to fuck to make it sound less weird. Luckily, they haven't totally succeeded. Potentially very annoying, but there's enough going on and the ingredients are strong enough to make this potent in small exposures.
5. JESS GLYNNE – "Hold My Hand": After the knock-down, drag-out, deep house death arena that was 2014's number one line-up, a victory lap is only deserved. Huge, strutting, one eye on the sports montages. Not sure why I don't like it more – a bit bludgeoning, perhaps?
6. TINIE TEMPAH ft JESS GLYNNE – "Not Letting Go": Hard not to feel Tempah's career has panned out disappointingly overall. Here he's fake geek girling a lady who doesn't know the verses to R Kelly songs. Oh, Tiniepaws. Jess Glynne provides chorus hook and datestamp.
7. WIZ KHALIFA ft CHARLIE PUTH – "See You Again": The most indelible hook Puth is ever going to write – one of those that sounds like it's always existed waiting for some chancer to grab it. Far weaker hooks get made to stand on their own, so I dunno why this one gets smushed into exhausting stadium rap. When I first heard this I thought it would be number one forever, but we seem more restrained now. A good thing. It's still not going away any time soon.
8. SAM SMITH ft JOHN LEGEND – "Lay Me Down": The first half of this is aggressively, suffocatingly worthy. The second half at least offers spectacle – a great half-British abase-off, Smith and Legend using melisma to tunnel under each other in their pleas for what sounds like ultimately quite awkward spooning. And there, with the future of British pop, the balance of payments' darling, we shall leave it.
Comments
1
2
»
All
1
2
»
All
Add your comment
Top of page