23
Feb 15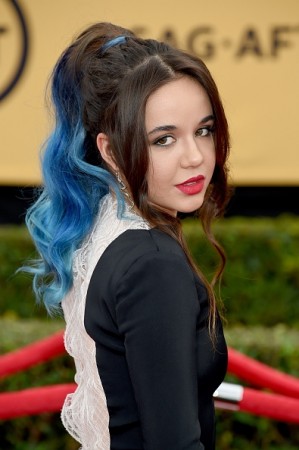 "Hi I am Lorelei Linklater and I am here to present the top five Freaky Trigger Not A Poll movies of 2014, even though it is well into 2015. I am delighted to be here because I am certain that a film I was in will appear, and perhaps I will finally get my due, cos my Dad told me for twelve years that the film would be called Girlhood and frankly I have been pissed with him for the last twelve months. That Oscar is MINE. Frankly he could have shot a few extra scenes. Just recut the damn thing. Its not like there aren't plenty of home movies of me doing goofy stuff as a kid that he couldn't have bulked it out with. And then he wouldn't be getting hit with the completely appropriate "boring white boy coming of age movie" criticism. Where is my Oscar nomination for best actress? Or even best song (I killed it with "Ooops I Did It Again", and when I sung it it was before Britney released it so it counts as an original song or something). Anyway, Ethan Hawke smells, and my Dad owes me big time."
Thanks Lorelei, and yes, you aren't wrong with your prediction. You are in this list, but where….
5: We Are The Best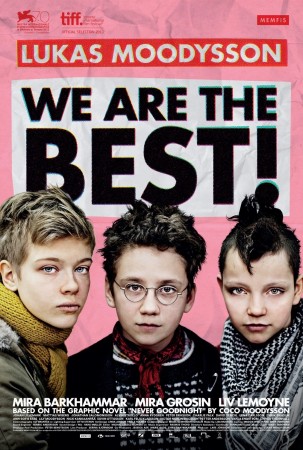 Perhaps there is a touch of relief that Lukas Moodysson finally got back to what he does best, kids. And kids without sex traffic slavery or whatever Lilya 4 Ever was about. We Are The Best is just a terrific little film about friendship, coming of age and punk rock. Its nice to see a hopeless rock'n'roll story, a microcosm of every band biopic ever, with the added benefit of them being fictional and not all that good. But every band has one good song in them, and in an almost cynical bid for the classic cineaste prejudice, Hate The Sport is that song. Sometimes going small helps, We Are The Best proves it.
4: A Touch Of Sin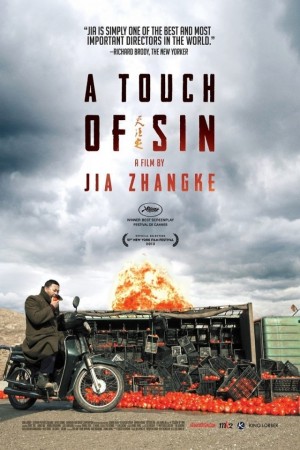 And sometimes you go big. A state of the nation portmanteau film about modern China, structurally bouncing off of A Touch Of Zen. Four stories, loosely connected taking on corruption, sex trade, sweat shops, MISERY MISERY MISERY. And yes, A Touch Of Sin is no bundle of laughs. But there is irony, there is anger, there are some wonderful performances and it feels like you are getting under the skin of a place. It doesn't have a weak tale, it ties itself up perfectly without being in anyway formulaic, and does what these kind of big statement films rarely do, entertain first. Zhangke has made a properly political film in a country that doesn't like political films, and made each story seem personal, and about the people not the system. The cumulative effect however is absolutely about the country.
3: The Lego Movie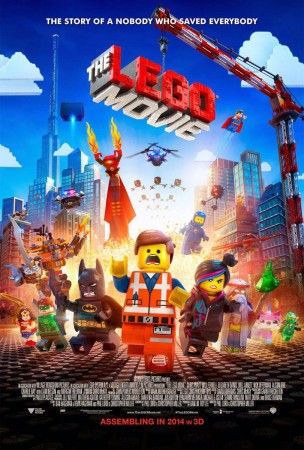 A lot of people responded to The Lego Movie because it surprised them. And not surprisingly: here was a toy spin-off, corporate overactive (and it is overactive) movie advert for something that has never really needed adverts. For it to latterly turn into something supremely entertaining, funny, philosophically interesting and joyous probably came as a shock. Not for me. It was my most anticipated movie of 2014, because of its directors. Lord & Miller had made Cloudy With A Chance Of Meatballs, an equally overactive, clever and very funny animated movie based on a kids book which really doesn't have much of a plot beyond it raining food. This was a goldmine for writer/directors who love invention, you can do anything with Lego, and they did (well OK, a few more female characters would have helped). It is also pretty unheard of for an anticipated film to exceed that anticipation.
2: Boyhood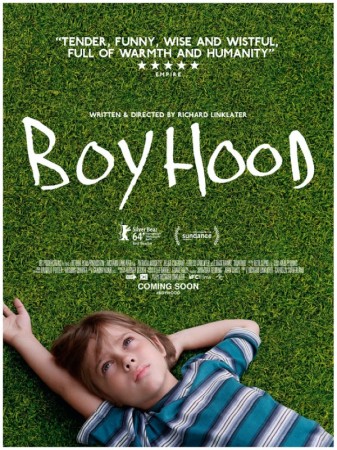 Well OK, I have been anticipating Boyhood for about four years. And it comfortably met and exceeded my expectation. Sort of the opposite of We Are The Best, a big canvas of time, and you see a development of the film-maker and his actors (the young ones grow up, Ethan Hawke suddenly gets fissures in his face). Perhaps it is slight. Perhaps Lorelei is right, Girlhood might have been even more interesting. Perhaps the film is really about Motherhood? But some of those discussions are prescient because time itself has passed since Linklater started making the film. One of our best directors trying to grapple with humanity, no matter how cod and pretentious those characters sometimes sound (and they are often meant to). Here we just see time passing, and it is a powerful thing. A simple idea that only an indie like Linklater could have pulled off – and he would have binned it if it didn't work. I loved it.
1: The Grand Budapest Hotel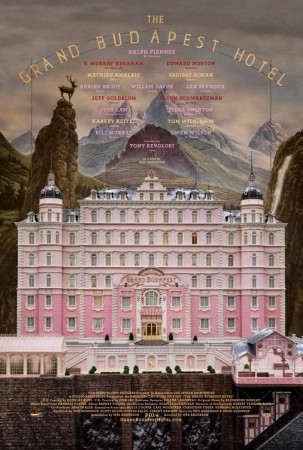 But I loved this more. The top eight or so films for me have bounced around a lot over the last year, and yet the further away I got from The Grand Budapest Hotel, the more I found its rhythms, its language (its filthy language), its inherent melancholy and its jokes coming back to me. It is a comedy, a silly comedy in a lot of places, about something. And at its heart is this remarkable performance from Ralph Fiennes of energy, of swearing, of the answer to every jumped up tinpot Hitler, the meaning of loyalty and belief in doing a good job. I was over Wes Anderson a few years ago, so it feels great that with Moonrise Kingdom and this he seems to have personally considered all the things I didn't like about him. Cheers Wes, this is for you. I am not someone who watches films again very often, but this one I have seen three times – to enjoy its old world charm, its screwball pacing and the simmering anger underneath the film. I don't need to see Boyhood again, I can see me watching The Grand Budapest Hotel over and over*.
So that was last year. What's coming up?
Comments
Add your comment
Top of page