27
Jan 14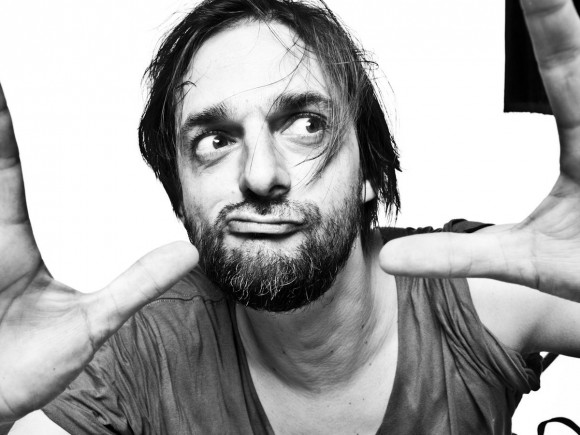 Today's Pop World Cup game is the Group B opener. It's a very open group – nowhere I think of as a real powerhouse in pop competition, so this is a strong opportunity for all four teams. Spain is managed by PWC veteran Carsmile Steve, Netherlands by Job De Wit, Chile by lartsaegis, and Australia by Matt Powell.
It's the usual Group Stage format – four tracks, you pick two, the poll is down the bottom of the post. Click through to see what our managers have come up with! (And remember you can STILL VOTE in the Group A game until Thursday morning).
SPAIN: Angy – "Boytoy"
"No messing about with tika taka for the opening game! Ms Fernandez goes straight for hoofing it up to the big chorus. A graduate of Spanish X-Factor, now working her way through various other reality formats (she was eliminated in the first round of the local version of Splash! (marvellously called "Splash! Famous Water" in Spain) last year) Angy has the nous to bring it to the other teams in the group with this vibrant neon video and punchy attitude."
NETHERLANDS: Yellow Claw and the Opposites – "Thunder"
"Hallo! We are a small nation with not much of an international pop presence – except for dozens of EDM cheese merchants. They are all in Las Vegas raking in dollars however, and anyway, they're not much cop at scoring quick pop goals. For our opening group match, I'm fielding a total pop team effort by DJ team Yellow Claw and hip-hop two-piece The Opposites. Both the artists' names and the song's title are in English to let you know we are internationally minded, but the rapping and the hardcore beats are very much with a Dutch touch. Throw on something orange and sing along."


CHILE: Ricardo Villalobos ft Washington Miranda – "Tu Actitud"
"For years, Chilean national and German transplant Ricardo Villalobos has been regarded as a totemic wunderkind of minimal techno and microhouse, even as he's flourished far past what these terms today signify. Tu Actitud is a prime example of his style of dancing footy: verdant textures, drunken focus, amorphous androgyny, and his seemingly acid-washed or warped sense of groove. Villalobos sways with no automation into the further reaches of pop maximalism in this cut, as fellow Chilean wingman (deemed responsible for getting Villalobos to practices after nights of "residence" at the local clubs) Washington Miranda's vocal imbue it all with winding undulations of passionate and weird lyricism that stem from the Spanish: "amo que ames…" Villalobos and Miranda cross well together and aren't afraid to go deep. Put your headphones on for this one."
AUSTRALIA: Beaches – "Send Them Away"
"Beaches are a psych-rock (!) quintet from Melbourne. Send Them Away is taken from their 'She Beats' LP, one of my highlights of 2013. It's both beautifully layered and totally straightforward – comparisons with MBV are obvious (but never a bad thing in my book)"
THE POLL: The usual deal – tick the two you liked most. Poll ends next Monday morning, and we'll have the results up with the first Group D game.
B1: Which TWO tracks do you pick?
NETHERLANDS: Yellow Claw and The Opposites 80%

AUSTRALIA: Beaches 30%

CHILE: Ricardo Villalobos ft Washington Miranda 23%

SPAIN: Angy 18%

Total Voters: 207

Poll closes: 3 Feb 2014 @ 09:00

Loading ...

Comments

Add your comment

Top of page

Related Posts

About the Author

Tom invented Freaky Trigger on a bus journey in the mid-90s. A page about what he's up to can be found

here

Featured Posts