29
Jan 10
It has been the question on everyones lips this week, which exactly is the Best Bis? We bring you the final of this hard fought battle below:
(Note: The department of Business & Information and Skills had a hard fought battle to third place, mainly by virtue of also having a Mandy in charge, but David Lammy is no Sci-Fi Steve. The British Interplanetary Society were also in with a shout but keep arguing about whether Pluto is a planet or not.) So over to our adjudicator Magnus Anderson:
BIS (BAND)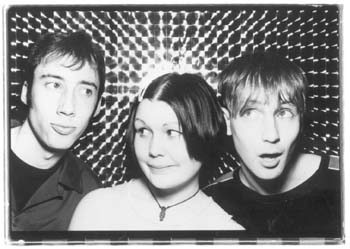 vs
BIS (Bank for International Settlements)

Let's review the top trumps:
Mandarins!
The Bank for International Settlements boasts a bureaucratic staff of 557, while all Bis can offer is their singer, and her administrative qualifications are unverified (though she does run an awesome badges business).
Settlements!
The Bank for International Settlements have roared ahead here with a total of non-bank monitored settlements in 2008 of 176 billion. Bis are apparently too ashamed of their figure to publish it.
Unsigned Performances on Top of the Pops!
Bis are in the lead here, although it seems unfair on the Bank for International Settlements, as the demise of a weekly show denies them the opportunity to catch up. Let's call this one a draw.
WHICH MEANS AT THE MOMENT, it is still a draw. Unless you, the reader, know which Bis Is best…
Comments
Add your comment
Top of page