Posts from August 2020
29
Aug 20
It's the latest instalment of our audio extravaganza (aka podcast) looking at this month's @peoples_pop Twitter poll, which has been about DEBUT SINGLES.
For this instalment, I'm joined by Kat Stevens, Kerry Lambeth and Pete Baran, talking about what makes a good debut, why indie bands try hard to get it right first time and metal bands don't, the meaning of wax cylinders, Bruce Springsteen's rhyming dictionary, what Jive Bunny could have taught The Stone Roses, and the problem of George Michael. And more! more »
11
Aug 20
8
Aug 20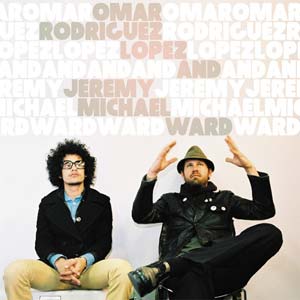 To say that a new type of lockdown music has entered the swollen ranks of hyper-specific genres is clearly inaccurate, but I think it's also safe to say that what is being released during this time has a unifying theme. I'm hearing a lot of frustration and powerlessness manifested as fear-driven anger. That fear and anger is sometimes passive, depressive, confused or hostile, but it's always present, from exquisitely produced angstpop to rage recorded from a living room.
Recently, the Spotify algorithm overlord delivered me a song from the new Yo La Tengo album We Have Amnesia Sometimes. Recorded in the now-requisite socially distant fashion, it's a dreamy landscape that flutters between smooth and itchy, existing in the state before unease tips into anxiety. Listening to it made me recall picking Omar Rodríguez-López & Jeremy Michael Ward to soundtrack my last holiday, chosen because of the song "Heathrow Waltz". Back then, I did not get very far before switching it off, because it was far too similar to the airplane engine's white noise and not at all conducive to the state of beach-soaked relaxation I was geeing up to.
I thought I'd give it another shot, since oppressive, droney background noise is pretty much permanently in my head anyway these days, and out of a sense of duty/fairness telling me that I couldn't form an opinion of the album without listening to the whole thing at least a couple of times. I was wrong.

»
More