Posts from July 2020
30
Jul 20

August's Twitter poll at @peoples_pop is about DEBUT SINGLES. Day by day Spotify playlists linked to in this thread.
This is the traditional ADMIN post, especially for fans of POLL ADMIN. Do not read if you are not one of these.

»
More
11
Jul 20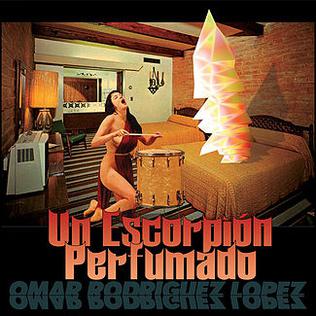 I recently reread Elena Ferrante's excellent Neapolitan quartet with the same obsessive passion that consumed me when I read it the first time. It's a sprawling Bildungsroman packed with evocative characters and slow-burn plotlines that, even on the reread, took priority over all other forms of media I could engage with. But if I didn't subscribe to the well-known axiom that you shouldn't judge books by their covers, I doubt I would have chosen them, because of the soft-focussed cheese that graces their covers.
Unfortunately, I didn't apply this advice to not judging an album by its cover, so I put off listening to Un Escorpión Perfumado (A Perfumed Scorpion) for a very long time. It's my least favourite ORL cover by digital collage artist Sonny Kay – the scantily draped woman with weirdly cylindrical, gravity-defying knockers makes me both side eye and eye-roll.  But this was a schoolgirl error, because when I did listen to it, the album proved to be both a delicious listen and very important to my ongoing desire to identify every version of every ORL song ever* for the mythical episode of Mastermind that I won't ever appear on.
I found it particularly satisfying that these seminal versions were immediately apparent to me; usually I'm vainly trying to extract various hooky needles from musical haystacks. "Agua Dulce de Pulpo" (Octopus Sweet Water or possibly Octopus Kool Aid?) has since been reworked twice, first on Saber, Querer, Osar y Callar as "Tentáculos" (Tentacles), and again on Zapopan as "Tentáculos De Fé" (Tentacles of Faith). The remainder  of the songs on the album appear on 2016's El Bien y Mal Nos Une.

»
More
1
Jul 20