Posts from April 2020
28
Apr 20
I'm raising money for domestic violence charity Refuge by running a People's Pop Poll on Twitter, which starts in May. If you can spare any money, please consider donating (and nominating a favourite pop track!)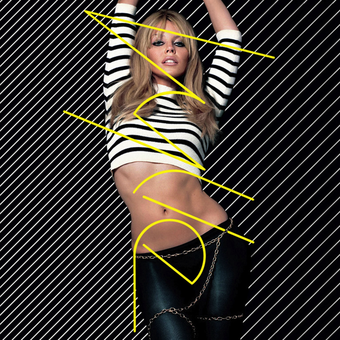 The extraordinary success of "Can't Get You Out Of My Head" did more than revive Kylie – it confirmed her, all over again, as an adopted national treasure, a woman who'd be guaranteed at least a respectful hearing, whatever she did next. And it liberated her to let that "next" be whatever she liked, from electrotrash, to weird country-pop, to full-orchestration belters. She went from being an act who a site like Pitchfork would review for an April Fool's Joke to someone they'd cover instinctively, a journey to respectability the rest of pop took alongside her. For good and ill.

»
More
20
Apr 20
Update: See list of all previous Peoples Pop Polls, their winners and more here
As you'll know if you follow me on Twitter, I've been using the quarantine to run pop polls – there's a UK Number 2s one about to enter its third round right now. This has been a delightful distraction for me, a useful way of structuring my days and weeks, and has been pleasingly popular with other people too.
After the #2s poll, I'm doing something a bit different – a People's Pop Poll, with tracks nominated by anyone who donates to this fundraiser I've set up for domestic violence charity Refuge. One of the hidden costs of lockdown has been a horrific spike in domestic violence, and I want to do my bit to help those affected. Here's the link. more »
11
Apr 20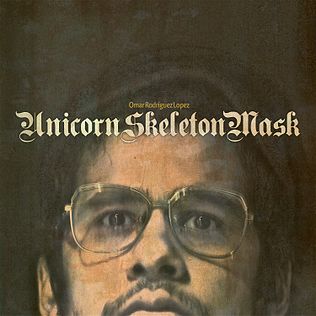 Despite knowing that attempting to construct a linear timeline for the solo work of Omar Rodríguez-López is a self-confessed fool's errand, I'm nothing if not stubborn and continue to obsessively trace connections across songs and albums. I've now shifted to wanting a Viso-style flowchart or, if I had the artistic ability, something more akin to a series of interlocked family trees.
Unicorn Skeleton Mask is the central trunk that branches out to several other albums. Initially, it totally passed me by, and when I finally did hear it, I felt I'd cracked a cryptic crossword clue. Every song featured here apart from one has been released in a different form on the albums Zapopan, Zen Thrills and Corazones, with elements of some tracks appearing on Some Need it Lonely, ¿Sólo Extraño? (which itself was then reworked as Nom de Guerre Cabal) and Weekly Mansions. I am not confident, but it may also possibly share some elements used in the keysmashy sequences of Octopus Kool Aid. On top of all that, two songs appear in demo form on the Ramrod Tapes. It's like the textbook definition of a seminal ORL album.
Here's the above, broken down into a table format: more »