Posts from 4th August 2019
4
Aug 19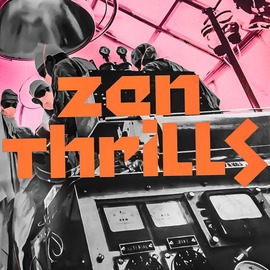 There are some musicians whose stage presence is so powerful, it creates a visual tunnel around them, making it nigh on impossible to pay attention to anyone else. Cedric Bixler-Zavala has it with his slinky salsa moves and microphone swinging. Jack White has it with his cryptic un-banter and towering stature. And Teri Gender Bender of Le Butcherettes has it in spades. The combination of her frenetic dancing and piercing stare with the sheer volume of her voice nearly swallows the room regardless of venue size. She's mesmerising and slightly terrifying. I love her.
I've only been to two gigs this year, both of them blinders and both of them Le Butcherettes. I've seen them a few times before as opening acts, so I knew to expect fiercely intense performances, and I was not disappointed. Each time I brought friends who hadn't seen them before and, as I'd hoped, each time left with new fans. The set lists drew from across their four albums, and whilst there has definitely been a progression from raw, garagey rock to a sleeker, tighter sound, the fury and passion has, if anything, been ramped even more. Maybe this is because year on year, there's so much more to be pissed off about or because the recent shows I've attended have been in more intimate venues. Either way, they were exhilaratingly life-affirming.
Teri and Omar Rodriguez-Lopez have been collaborating for several years now; she
provides backup and lead vocals on many of his solo albums, including Zen Thrills. Although three songs revisit previously recorded material, the flavour is very TGB, and I'm guessing she wrote the lyrics, as this seems to be the case for other releases where ORL doesn't sing. Listened to out of context, you might mistake some of them for Le Butcherettes tunes, and this is a very fine thing indeed.

»
More