Posts from 17th February 2019
17
Feb 19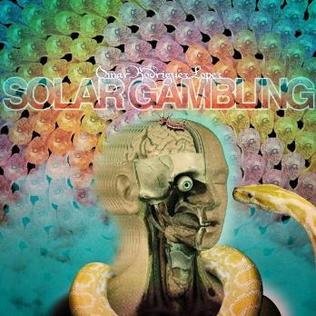 Since I started the Omargeddon project, I've been paying less overt attention to new music, both new-to-me and newly released material. In fact, my sole contribution to the FT Readers' Poll was Janelle Monae's "Pynk", totally forgetting about the divine "The Way You Make Me Feel" despite nominating Dirty Computer as my album pick. This year, I'm making a concerted effort to be more aware of new tunes and have started a 2019 playlist to help me keep track. For the most part, I'll be using Spotify's Release Radar playlist to facilitate this. I usually listen to it at least once a week, and it's been the source of several new musical discoveries, even more so than the Discover Weekly playlist. Discover Weekly too often labours under the delusion that I want a mix of metal and weedy indie tracks liberally sprinkled with artists I already know about and thus don't need to discover. That's not to say Release Radar doesn't bring up its dud track – apparently since I nostalgically listened to You've Come a Long Way, Baby approximately eighteen months ago, it thinks I need a Fatboy Slim remix every single goddamn week. I do wonder how the algorithm susses out what to give me – did I get "Alpha Centauri" by We Are Impala because it's given me Tame Impala before or because of the At the Drive-In song of the same name? I also had "Bread & Butter" by Horsey, though my feelings about it tend towards "neigh".
However, I was super chuffed to get Ximena Sariñana's new single "Lo Bailado", a cheery tune that injected much-needed warmth into the playlist. It also reminded me that initially I was a bit hesitant about her vocal input to late noughties/early teens Omar Rodriguez-Lopez albums. With the Mars Volta still extant and producing music, I found it difficult at the time not to wonder how Cedric Bixler-Zavala would have sounded in her place.
Solar Gambling is the first Omar Rodríguez-López solo release with Ximena providing lyrics and vocals. It was one of his six albums released in 2009, and at the time, it wasn't a particular favourite. I didn't actively dislike it, streaming it from the Rodriguez Lopez Productions website often enough for me to recognise quite a few of the songs when I began listening to it again more earnestly. Up until around this point in his discography, vocals tended to serve as more of a supporting role, and even with the Mars Volta, the music was written first with CBZ composing lyrics and vocal melodies to fit around it. Solar Gambling reverses this trend, with Ximena's vocals front and centre to the supporting music.

»
More