Posts from 9th July 2018
9
Jul 18
I came late to the Mars Volta, becoming a fan after my friend Glynnis sent me ripped copies of De-loused in the Comatorium and Frances the Mute. I'd been looking for new music, and as I'd gotten her into my favourite band, The White Stripes (RIP), it seemed appropriate to check out the band she'd been raving about for ages.
I was vaguely aware that "progressive rock" existed as a genre, but apart from Pink Floyd or maybe Rush, I couldn't tell you what it was supposed to sound like, other than it probably wasn't for me and that the Mars Volta was grouped into this genre. They did not sound like Pink Floyd, or Rush, or indeed like any other band I'd ever heard before. They sounded like everything at once, when it wasn't so quiet you could hardly hear it. They sounded like the ravings of a mystic spouting the mysteries of the universe solved, if you could only crack the code. They sounded like despair laced with hope layered over a bedrock of blistering guitar, insane drumming, steady and yet somehow confusing bass, and thrilling, rollicking keys. They sounded like the band I never knew I was waiting all my life for. I was hooked from that first sirenny riff from De-loused, and fell particularly hard for the enigmatic and visceral lyrics, and vocals I didn't think were humanly possible.
In a way, I was glad to arrive late to the party because it meant I still had Amputechture and The Bedlam in Goliath to discover. I listened to the shit out of them, amazed that yes, even after several dozen plays I was still decoding the lyrics and still dissecting the strata of sound. I bought my own copies of them all and must confess that sometimes I do miss CDs, because having the lyrics to hand is very necessary. First, because I genuinely can't understand a good deal of them until I've seen then written down and, contrary to Jarvis Cocker's instructions, often read the lyrics whilst listening to the recordings. Second, because I am in love with the delphic, weird, often silly, sometimes disgusting but also beautiful imagery, and want to study the lyrics and work out how they fit the greater narrative. Coupled with Cedric Bixler-Zavala's powerful, heartwrenching vocals, it's a recipe for continual revelation.
I couldn't get enough, and was both happy and overwhelmed when I learned that Omar Rodríguez-López had released solo albums as well. By the time I'd realised Old Money existed, he'd already released seven albums. If ORL was a writer, he'd have published 15 books, all of them 700 page tomes. I have a lot to catch up on, I thought, and tried to keep up via my haphazard collection of CDs, digital downloads and streaming from the (now defunct) ORL Productions website. It was not enough, especially in light of the fact that he was releasing four or five albums a year. And then the Mars Volta disbanded in a heartbreakingly acrimonious rift, and I was determined to hear everything I could in an attempt to keep them alive in my heart and in my ears.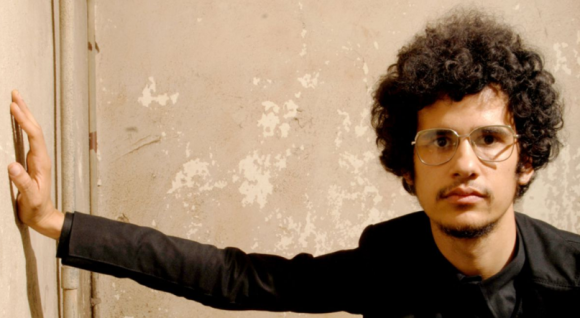 That first TMV-less year was nonetheless a busy one, with four albums released, and then nothing (apart from a Bosnian Rainbows album, the band that effectively broke up TMV, and Antemasque, the one that kind of reunited them) until 2016, when he released 13 albums with Ipecac Recordings and another 10 the following year, clearing his back catalogue.
At the moment, I think I have heard most of them at least a few times, but I'm still far from caught up. With a discography this big, it's hard to figure out what I want to listen to. "I'm in the mood for some ORL" is all very well and good, but which ORL? Which are the instrumental albums? Which are the jazzy albums? Which are the synthpop albums? Which are the Spanish language albums? Which is the one that sounds more like Jack White than Boarding House Reach does? Which is the one that is literally a collection of random sounds? Furthermore, I'm sure this track is a reworking of previous material, but of what and from which album? This track is definitely on another album but with a different name. Defining the ORL sound is impossible, but it may be possible to catalogue the albums, in a fashion.
Happily, it's relatively easy to access most of them – all the Ipecac Recordings releases are available on Spotify, and YouTube and Bandcamp fill in most (and possibly all) of the remaining gaps. Finding reviews, on the other hand, isn't quite so easy, especially for the older and less easily accessible albums. So I've decided to review every ORL solo release (as per Discog's list) that I can access, to help me catalogue them, to understand why I love them, and to possibly win over a few new fans. Maybe by the time I finish, the Mars Volta will have confirmed their reunion, complete with a triple-album release and world tour starting with a week's residency in London. I can dream!