Posts from September 2017
14
Sep 17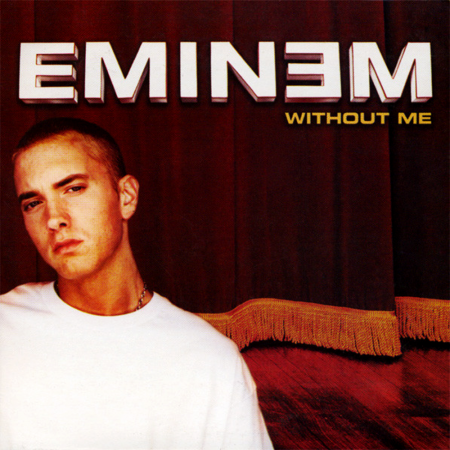 Eminem produced "Without Me" himself, and the sound of this song is the best thing about it, a thick, soupy, snaky bassline and a brutally four-square beat. Ironic that this is the record where he calls out Moby – "nobody listens to techno!" – as the goonish thunk of "Without Me" is the most robotic version of Marshall Mathers yet. And the least funky, not coincidentally. It's a production stripped back to make more space for Eminem's tongue-twisting insults, and to be as legible as possible to the army of new, white hip-hop fans he's presuming are out there, waiting out a turgid pop landscape until their rascal prince returns.

»
More
11
Sep 17
Walter Becker of Steely Dan died the week before last, and so I spent last week listening to each of their seven LPs, one a day. "The rim of salt around the cocktail of my taste", I called them on Facebook: this last week I've been amazed all over again by how much I enjoy them and by how divisive they are (particularly among US listeners, where they seem to be a real line in the sand, even though most of my own connections there are strongly pro-Dan).
This is a playlist I made, three tracks from each of their albums. Not necessarily my all time favourites, just the songs that stood out to me most this time through the catalogue. RIP, Walter Becker.
8
Sep 17
Repurposed and edited Goodreads reviews of the Love And Rockets Library (by Los Bros Hernandez; published by Fantagraphics).
Heartbreak Soup (Gilbert Hernandez)
This is my third or fourth time reading these stories, but the first for a decade or so. No criticism here – these are foundational for me, some of my favourite ever comics. The first time I read the early stories here – 25 years ago now – I remember feeling a little sad at how quickly Gilbert Hernandez moved time forward. The world of the first Palomar story was so charming I wanted to stay there longer – but time and change, the steady accretion of consequences and histories, is the essence of both sides of Love And Rockets.