Posts from June 2017
15
Jun 17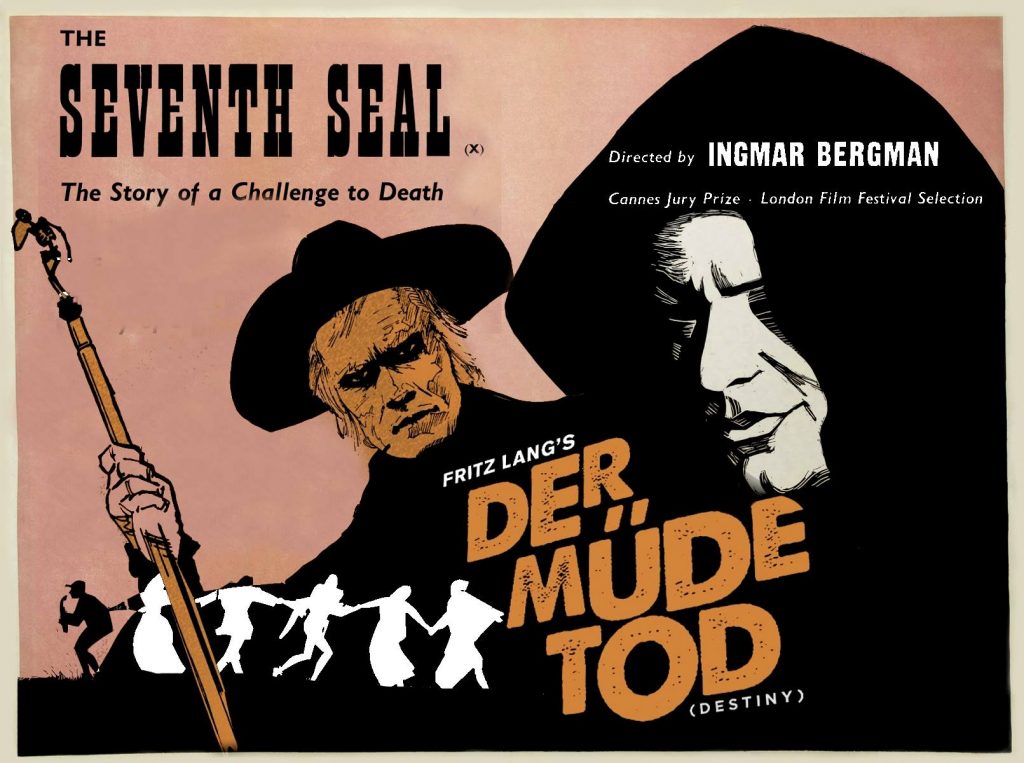 Ah Death. May your cold embrace be delayed, but when you grasp me at least do it with the humility and grace you do in this week's Sound Barrier podcast. For this week Peter Baran and Pamela Hutchinson discuss the recently re-released Der Müde Tod and The Seventh Seal both of whom feature Death as a lead character. How do these personifications stack up, how do Fritz Lang and Ingmar Bergman deal with this heavy material and which one is a comic masterpiece (Bill And Ted's Bogus Journey obviously). Recorded in a makeshift studio, but with all the non-makeshift opinions you expect we pit these two movies together, and the conclusion may surprise you. Listen to it over on Silent London here.
The Silent London Podcast is also available on iTunes and Stitcher. If you like what you hear, please subscribe and leave a rating or review too. The podcast is presented in association with SOAS radio by Peter Baran and Pamela Hutchinson.
3
Jun 17
Sergeant Pepper's Lonely Hearts Club Band was released the week of my seventh birthday — to date my favourite (an affective fact unlikely to be challenged this year). Seven is the best number.
But it didn't come into our family lives until a month later, my mum's 32nd birthday, 4 July 1967. We were on holiday in mid-Wales, on a hillside farm owned by family friends (my godfather) a little up from Aberdyfi. Dad hadn't joined us immediately — in those years he often had to travel to London from Shrewsbury for days on end, to attend work-related meetings. So he drove up a few days later — we were a two-mini family, very Italian Job in that one way at least — laden with presents for everyone, especially mum.