Posts from 18th May 2017
18
May 17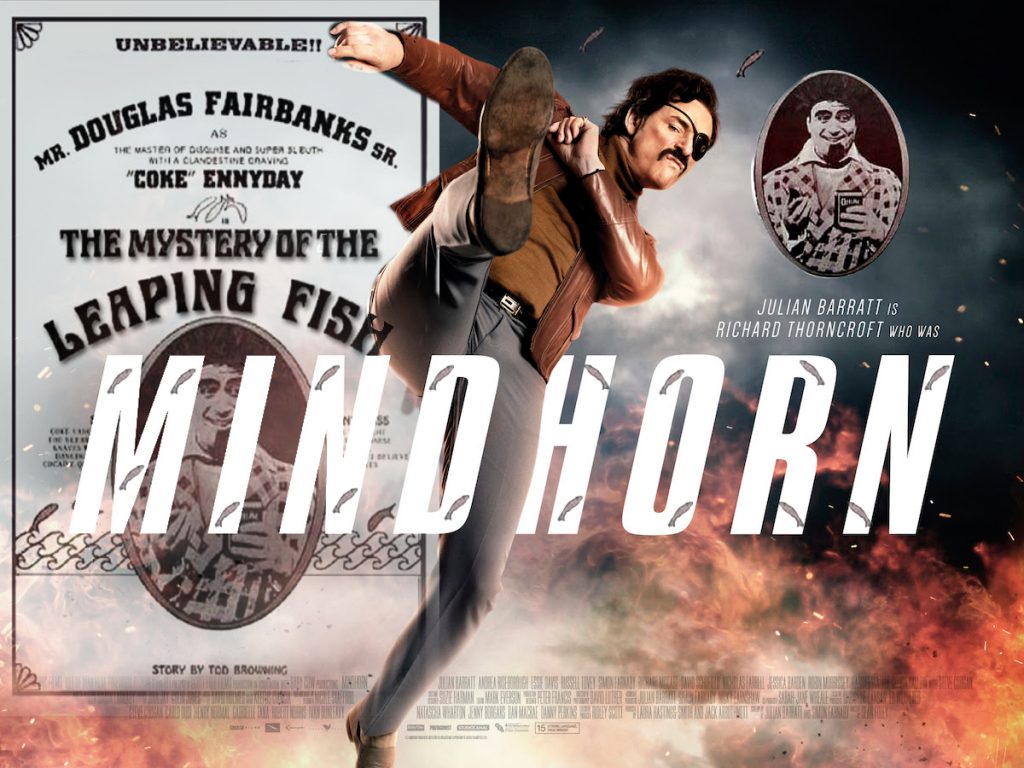 This fortnights Sound Barrier podcast tackles comedy for the first time. And in particular the comedic potential of detectives and drugs. On the modern corner with have British meta farce Mindhorn, where Julian Barrett plays Richard Thorncroft who played Isle Of Man bionic detective Mindhorn. He is drawn back to the Isle Of Man to help with a case, or to try and regain some fame, and also take some drugs. Which made us think of our favourite drugged up detective, Coke Ennyday, played by Douglas Fairbanks Snr in The Mystery Of The Leaping Fish. Coke is a Sherlock Holmes pastiche who really doubles down on one particular aspect of Holmes's method…
So join myself, Pamela Hutchinson and special guest Julian Coleman (you can follow him on Twitter here). Listen over on Silent London here or on iTunes and Stitcher. If you like what you hear, please subscribe and leave a rating or review too. The podcast is presented in association with SOAS Radio by Peter Baran and Pamela Hutchinson.
Watchmen by Alan Moore
My rating: 1 of 5 stars
Modern comics events seem to demand endless lead-ins and spin-offs, and sadly Doomsday Clock, from the blockbuster team of Geoff Johns and Gary Frank, is no exception to this trend. Watchmen, the extended prequel to Doomsday Clock, feels wholly unneccessary to 2017's much-anticipated DC Rebirth (TM) event. For a start, it's not even by Geoff Johns – how big a clue do you need that DC see 'Watchmen' as simply a cash-in? The storyline has been farmed out to a British writer-artist team who are given the task of introducing us to the universe which will "collide" with the DCU in this winter's mega-event.
It's an important job and one which might have been suited to a special issue or even an annual-length story, but no – DC had to drag things out to 12 long issues – for comparison purposes, the Death Of Hawkman (in which Hawkman dies) was only alotted 6 issues. Watchmen includes several issues focusing on characters who don't even survive to take part in Doomsday Clock! And don't get me started on the sequences set on yet ANOTHER part of the DC multiverse, where pirates still rule the waves – yes, it's a cool concept for an alternate Earth, but an editor should definitely have stepped in and asked for a bit of clarity.
»
More