Posts from 30th October 2016
30
Oct 16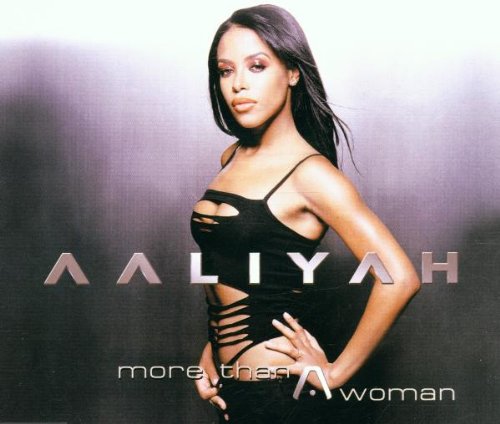 The Queen Of The Damned soundtrack, released later in 2002, is a fearful pile of tosh, a body count of nu-metal second-raters which illustrates a dilemma the film didn't totally resolve: just which children of the night was this thing aimed at – nostalgic goths, or their snarling mallrat stepchildren? Through the film stepped Aaliyah, ignoring the question by offering a third option. Recently dead, a bigger star than ever, her immortal character moved like "More Than A Woman" sounded – seductively unnatural, a vision of skin and metal animated in Ray Harryhausen stop-motion.
This is our only meeting with Aaliyah, but it's not a typical Aaliyah single: she didn't make those, the smooth adaptability of her singing encouraging collaborators to push their margins. And speaking of collaborators, it's also our first directly credit encounter with Tim Mosley, Timbaland, who took her as one of his muses. We've glimpsed Timbaland by reflection, via imitators and co-creators, and even here he's occluded – co-writer Static Major heard the original "More Than A Woman" and felt he could do more with it.
Implicitly, it's Static Major we have to thank for the song's lushness, breaking off from Aaliyah's two previous Timba-produced tracks, the playful "Try Again", garlanded with acid squelches, and the bubbling, desperate paranoia of "We Need A Resolution". Brilliant, but emotionally ugly and self-lacerating, that song had been only a modest hit. After finishing the vampire flick, Aaliyah shot a video in the Bahamas for a more conventional follow-up, gorgeous R&B sex jam "Rock The Boat". She took a plane back to the States. It crashed on take-off. All nine aboard died.
»
More