Posts from August 2016
19
Aug 16
I give a mark out of 10 to every entry. These polls are your chance to say which records YOU would have given 6 or more to. Not quite as many 2001 entries as the 2000 poll but still an awful lot. My 9s this year went to Destinys Child, So Solid Crew, and Kylie. DJ Otzi landed a 1. Over to you!
Loading ...
18
Aug 16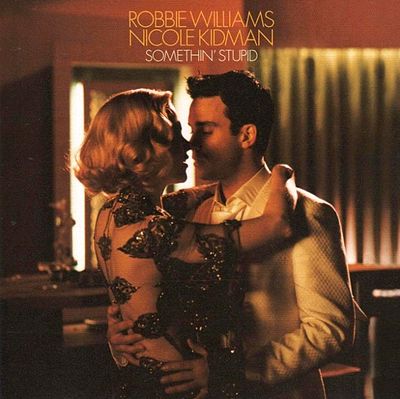 Robbie Williams quit a boy band because the grinning and flexing began to feel like a job, and feeling like a job meant feeling like a cage. He fled into pop stardom, and the cage followed. Rising up the TV ratings as "Somethin' Stupid" topped the charts was Pop Idol, a show that was a four-month job interview for being a pop star, an announcement that the role was now a profession. And who was the blueprint for that these days? Who was the idol, the one with the X Factor? Nobody but Robbie. The Robbie of 1998, "Let Me Entertain You" and "Angels", versatile, shining with charisma and desperate for love, was the model for what Reality TV spent the next decade hunting. He had wanted to do it his way: now his way was a template for sheer will-to-stardom. Meanwhile he looked for another jump. This time he went backwards: the swing era and the big bands.
»
More
Real life almost did for Popular this time – writing about the glittery 00s boom in 2016 felt like, well, writing about the jazz age in 1937 might have. Plus I had a book about social media research to write for work (out in downloadable PDF form from the IPA in September, if such is your bag).
But you can't keep a good project down, so I got over myself, and I'm taking up the reins again with a Robbie and Nicole entry (up today), a POLL (scheduled for tomorrow) and then… well actually, silence for a week, as I'm off to the Canaries on holiday. But once I come back I'm going to get the gears grinding again. Forward into 2002!