Posts from 18th December 2015
18
Dec 15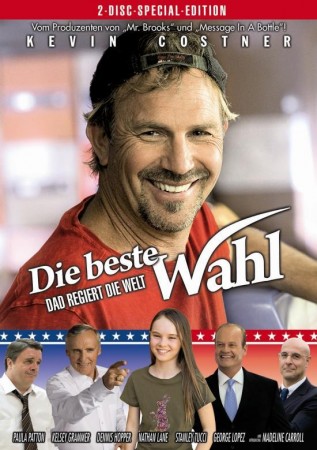 "Hi I am Kevin Costner, star of Waterworld and The Postman, but in this instance from the poorly German Dubbed Version of Swing Vote, here to sell to you the concept of the FreakyTrigger Movie Poll 2015. I have been drafted in (though Draft Day is a different movie) because everything I do is insanely popular: they still do the Waterworld Stunt Show at Universal Studios Tour. And there is a suggestion that this new intiative may not be popular at all. Well Swing Vote was all about voting and elections and so is this nonsense so it made sense a few minutes ago.
Can I go now, my gills are getting itchy."
Thanks Kevin, and nice hat.
For the first time ever, in a democratisating way, we are running a FILMS POLL. We've never done one before because the sense was that generally the FT readership gave less than a stuff about movies, but what kind of reason is that? We should put this to the test with a real actual call for submissions. More importantly if we are only going to get five or six entries, your vote will really really count. Thumbs up or thumbs down, but pull your finger out.
»
More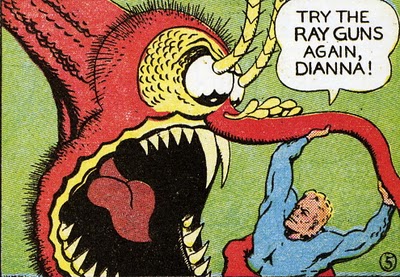 Back by popular demand! (Kat asked)
As last year, we are running a COMICS POLL. This was an intimate occasion in 2014 with a small but magnificent body of voters, so if you want to vote in a poll where your opinion really will count* then face front, true believer, this is the poll for you!
The rules are the same as last year. Vote for UP TO 20 titles IN ORDER and send your vote to freakytrigger AT gmail DOT com. These can be ongoing monthlies, original graphic novels, one-shots, web comics, individual strips within anthologies, anthologies themselves, or really anything except that I'll fold single-issue votes up into the overall title, and it should have come out in 2015! (OR have seen its first English edition come out in 2015)
I think it has been a smashing year for comics and – if you read them – I hope you think that too. I have a shitload of stuff I haven't even got to yet, but I do also plan to write some kind of personal best of list and by all means use the COMMENTS to remind people of worthy titles as by god there are a lot of comics out there.
*as long as at least one of your choices is voted for by somebody else somewhere, blah blah.