Posts from 17th July 2015
17
Jul 15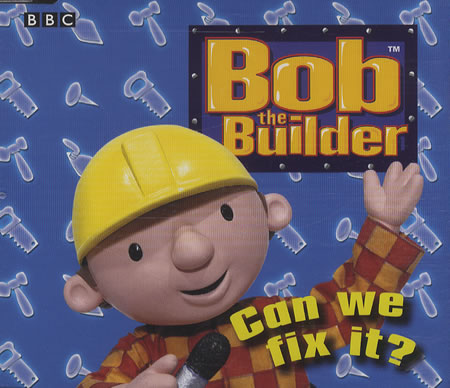 Her career catalysed by her inclusion on "Stan", Dido's soft-spoken, ruminative pop became a familiar sound in early 00s Britain. On her second album, Life For Rent, she hit on a metaphor that cuts to the country's quick, and obliquely hints why a stout claymation builder became the best-selling song of this over-stuffed year. "Life For Rent", the song, takes the difference between renting and owning as its organising metaphor. "If my life is for rent," Dido sings wistfully, "And I don't learn to buy, I deserve nothing more than I get, cos nothing I have is truly mine". Renting is provisionality, fear, the option of people who are just passing through, and whose opinion is too weak to count for much. Buying, on the other hand – now that's commitment, maturity, the act of an adult.
»
More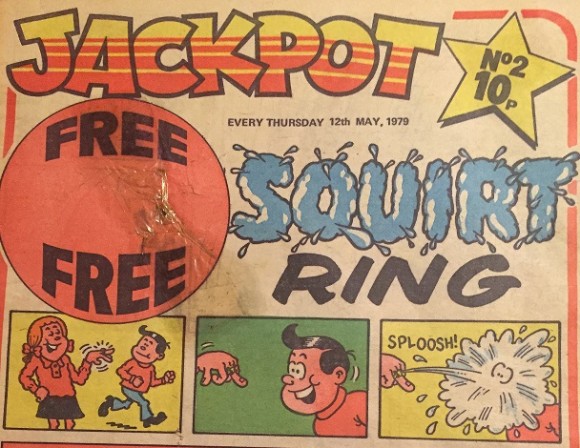 "It's passionately interesting for me that the things that I learned in a small town, in very modest home, are just the things that I believe have won the Election." – Margaret Thatcher, 4 May 1979
"The biggest horror is that the whole world's becoming suburban. I find it very worrying." – Norman Mansbridge
COVER
The last thing on anyone at IPC's mind, when they launched a comic, is that somebody might actually want to keep the thing. Comics were born on the production line, and landfill was their grave, and in that brief span between their urge was not to survive but to reproduce, to impel the reader to buy next week's issue. So in May 1979 the second issue of Jackpot – "IT'S A WINNER" invited mutilation at front and end. On the cover, a free SQUIRT RING to lure buyers in, mounted with sellotape, which still sticks to my Ebayed copy, covering a gash in the paper like a badly sutured wound. On the back, a coupon to fill in, cut out and hand solemnly over to the newsagent: "PLEASE RESERVE A COPY OF JACKPOT FOR ME EVERY WEEK".
It's a loyalty game. There are only so many kids who want to buy comics, and most of those already do. A new title offers a raft of new stories, which may or may not wear better than the ones in the comic you already buy, whose formulae have begun to thin and fray. But with a squirt ring, too – who wouldn't risk ten pence? Then once you're snagged, the magazine urges you to the newsagent for next week. You don't want to miss out.
So it is that the first comic you see in Jackpot No.2 is a three panel, silent strip, admirably clear, instructing you on the use and delight of your squirt ring. Panel 1: a girl shows off her ring to a passing boy. Panel 2: the boy leans in close to admire this fine piece of jewellery. Panel 3: SPLOOSH! A deluge – in the poor sap's face. HAW HAW!
»
More