Posts from 19th May 2015
19
May 15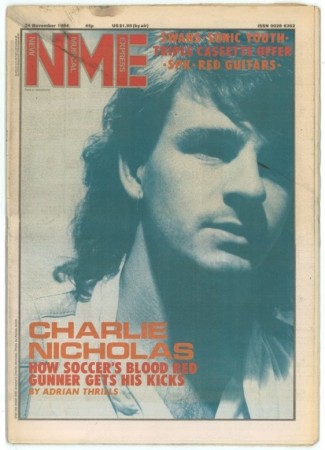 On Friday I went to the first day of Mark Sinker's Underground/Overground conference, about the British music press from 1968-1985 – dates that spanned the rise of the underground press, its colonisation of the music papers, and the besieging or breaking of its spirit during the 80s, under competitive pressure from style and pop mags. Mark picked 1985 because of Live Aid, which was barely mentioned on the day I was there. But it was also the foundation, or first plottings at any rate, of Q Magazine, much booed and hissed as villain. And it was the year the miners' strike ended: on the panel I moderated, Cynthia Rose mentioned how miners' wives would turn up in the offices of the thoroughly politicised NME.
This era of the press is mythical – the time just before I began reading about music. Some of its stories and inhabitants were passed down to me. The NME ran a wary, slightly sarky assessment of its 80s at the end of them: if it had been "a market-leading socialist youth paper" – Rose's phrase – it no longer cared to admit it. But the idea of missing something special lingered. I read and was left cold by Nick Kent's The Dark Stuff. I read and was quietly moved by Ian Macdonald's collected writing. I read and revered Paul Morley's Ask.
I even once ordered up a sheaf of 1975 NMEs from the Bodleian Library. This was its printed zenith as a cultural force – in terms of numbers, at least, which all the writers disdained, except when it suited them to boast. Circulation nudging a million, and it read that way – men (nearly always) telling boys (most likely) what to do, and knowing they'd be heard. The voice of the impatient older brother if we're being kind. Of the prefect if we're not. Later, I read the Schoolkids Issue of Oz, the magazine that put the underground press on trial and gave Charles Shaar Murray his start. It passed through my hands in 1997, almost thirty years on, a dispatch from a world that seemed completely lost. Full of mystique, of course. But it might as well have been the Boys Own Paper, for all it mattered then and there.
»
More