Posts from 21st December 2011
21
Dec 11
Is it though? IS IT?!
NB I have never seen an episode of The OC before and watched this while (a) drunk and (b) packing. So I may have missed some subtleties, but actually looking back I don't think so.
»
More
I am not in the business of wishing Christmas away already, but there is one festive highlight which is still not done to death by the BBC, namely the annual festive pub crawl. Between Christmas and New Year the thoughts go to drinking, and what is now the Eleventh Annual Between Christmas and New Year Pub Crawl. And after last years frankly tiny journey around the City, we thought we would have a bit more of a challenge. So the longest physical walk of any of our pub crawls Stretching from Angel to Shoreditch, up and down the City Road, and yes, in and out of the Eagle. And this is what it looks like (click through for a bigger version).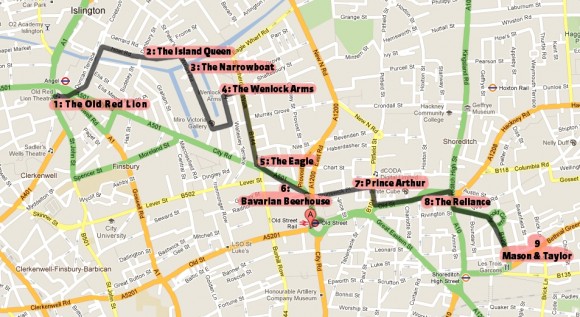 You can see the shape up there and it almost completely mirrors the movements of the FTSE share index this year.

»
More