Posts from 25th October 2010
25
Oct 10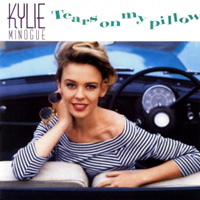 A last encore for Stock Aitken and Waterman – their commercial headlock on the charts is broken, and we find their enthusiasm and imagination running out on a cloying version of the Little Anthony And The Imperials classic. Of course, this is a false impression – we're a couple of months away from "Better The Devil You Know", and Kylie's second wind as a PWL act. In fact this – her only number one of the 90s – is probably the least interesting thing she'll release all decade.
»
More
Goldfinger by Ash is a bit of a dirge, and amlost certainly one of those songs named because somewhere along the line it sounded to someone somewhere a bit like Goldfinger by Shirley Bassey. Its unclear from their performance, and the song where in the gestation period of the song it was, but they were still in school at the time they wrote it. Safe to say the song contains no luscious horns, no pussycat Bassey growl and no references to King Midas, or the oddly low temperature of anybody's fingers.
Ash have never been asked to write or perform a Bond theme.
»
More