Posts from 16th December 2009
16
Dec 09
From Kat, Queen of game playing procrastinating (perhaps abdicated):
"Before we had Nintendo brain training, the country's academic elite were forced to sharpen their faculties in other ways – the Post-It Note Forehead game, shotglass chess, 14-hour Civ III marathons, late night Texas Hold 'Em. Anything to keep our brains from rotting away under the lobotomising influx of essays, lectures, reading lists, practical write-ups and tutorials – though appearing on dreadful Channel 5 gameshow Brainteaser (filmed nearby) was probably a step too far as one of our chums discovered to his cost.
My intellectual poison of choice was a slow-paced strategy puzzle with a theme familiar i) Isaac Newton ii) to anyone who has ever played Uno.

»
More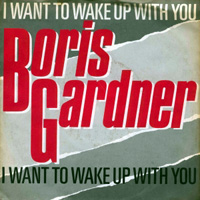 Alas, to wake up you must first fall asleep, and Boris Gardiner's lovers' rock slowie veers awful close to lullaby. The tune is sweet, the keyboard lands halfway between bounce and caress, and there's a gentleness and humility in his creamy delivery. What might have been something as oily as "The Lady In Red" instead comes over as a harmless summer evening melody, almost chaste. "Harmless" rarely sets the blood racing though, and "I Want To Wake Up" is as heavy on the eyelids as it is on the sentiment.
The Hole in the Wall is not a hole in a wall so much as a space under a railway arch by Waterloo. That is to say, it has a smallish carpeted front bar with a handful of tables for cushioned lounging in an L-shape facing the bar; a biggish uncarpeted box of a back bar with probably ten tables and plenty of standing room, and a laughable tiny concrete "beer garden" smokesies area out the back. Clientele a mix of commuters, hard drinkers, randoms and (on matchdays) football and rugby watchers. That's it, really. But.
In the middle of the 1980s, before I was old enough to drink legally and before I'd even thought about living in London, I'd visit my student older brother here. I'd arrive and depart from Waterloo, off the one-track chuggy line up from Honiton.
My brother would meet his friends at the Hole In The Wall – they, undergraduates in not-unnecessarily-fashionable rags, would impress and awe me with tales of the kinds of activities I could only read about in the NME. I was a country boy in love at a distance with a specific brand of indie (let's say continuity mod-pop with a non-rigorous and unsustainable kind of oppositional rhetoric) and the downwardly-aspirational, boozy, fading folk-punk scene (I loved the Boothill Foot-Tappers as much as I loved those early Pogues records). All the good stuff seemed to happen in the pub, up London. This place seemed like the sort of pub where it just might.
»
More