Posts from 7th April 2009
7
Apr 09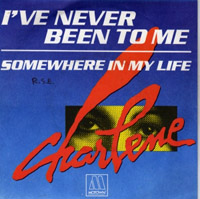 One of my favourite old threads on ILX was a compendium of right-wing American cartoons, in which politics I found highly disagreeable were counterbalanced by craft and chutzpah. In fact my reactions were murkier than that – my horror at the opinions was part of the thrill. I certainly wouldn't have had this reaction to right-wing columnists or talk shows so I assume the medium gave the material a – possibly dangerous – air of safety.
I have a similar reaction to conservative pop, especially country and country-tinged records like "I've Never Been To Me", which Charlene kicks off in a laid-back Carly Simon mode before waxing increasingly rabid over the futility of female independence.
»
More
Oi writers! Do you want to co-write a play? Then Resonance FM has a job for you: "to tweet the thoughts, exchanges and reactions of these characters over a period of two weeks. They will then fashion a script from the material, and record the play with actors for broadcast." I wonder how they're going to read out the URL shorteners.
If Paul May wants some tips for the broadcast, he could do worse than study Marcus Brown's Tweet Readings.