Posts from 16th March 2009
16
Mar 09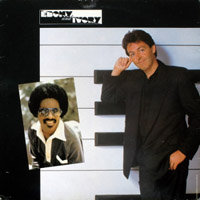 An awful suspicion lingers that Paul McCartney wouldn't have tried something like this if it hadn't been for "Imagine" doing so well the year before. Some partnerships and rivalries create reflexes that run way deeper than conscious decision can account for, and anyhow Lennon was – naturally – on the man's mind as he put the Tug Of War material together. A piano ballad whose simple truth can bring the world together as one? What could possibly go wrong?
»
More
Two important bits of business:
For Popular fans – friend of the blog (and real actual pop star) Bob Stanley is curating the Britain Learns To Rock! season at the Barbican, which starts tomorrow with Fan Fever and Calling All Cats, two of the first British pop films.
For pop fans – the Stylus Singles Jukebox is one of the most-missed features from that site. And now it's back (back back etc). I will be writing for it, when my ridiculous workload clears up a bit. But lots of awesome people are writing for it ALREADY. Good work William Bloody Swygart and his behind the scenes posse of pop elves.
You may or may not be aware that I've been spending a fair bit of time on Twitter lately. This began as a work exercise – "what's the point of this then?" – but has become something more as my enthusiasm has grown. And as my enthusiasm has grown my participation has grown.
This morning I realised I'd sent six posts to Twitter in an hour. Not many by some standards, but if you're only following 20 people and one of them is me, it must seem like I'm absolutely caning it.
And that – together with this blog post on the fallacy that number of followers is a measurement of 'influence' – got me thinking about how we perceive audiences when writing online.
»
More