Posts from 13th January 2009
13
Jan 09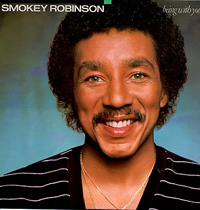 The problem with reviewing this kind of ultra-soft soul music isn't simply that it's functional; it's not designed for solo listening. Either it's music to play when you're with the one you love, or it's music to play when you're thinking about being with them. If you're concentrating on the music, in other words, you're doing it wrong, and if it demands your attention, it's doing it wrong. That fits a song presenting Smokey as someone so transported by love the rest of the world becomes a mildly annoying distraction. But it still leaves "Being With You" as one of the wispiest of hits, plenty of quiet but not enough storm.
»
More
There aren't many foreign language films in my bottom ten. Which is not due to all foreign language films being great, rather they are subject to more stringent gatekeeping. The offensively average will not be getting through. So in some ways 10,000BC will have to do as our foreign language toss, being linguistic on the whole incomprehensible EVEN IF IT IS ALL IN ENGLISH.
The trailer (below) suggested it might be daft: the script goes as follow:
Before everything we know
Lies a Legend
Never Told.
»
More