Posts from 24th July 2008
24
Jul 08
Giles Coren, the UK's Most Important Restaurant Critic, using a thousand words (some of them rude) to hurl his toys right in the faces of Times subs for their ruthless and thoughtless butchering of his precious, precious copy. WON'T SOMEONE THINK OF THE UNSTRESSED SYLLABLES.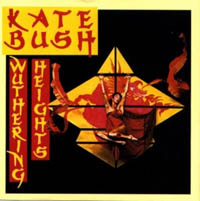 I've never read Wuthering Heights, though I like to imagine its heroine does a pushy-arm dance at some point. Looking it up on Wikipedia, however, I was shocked to realise that Kate Bush is singing this song as a ghost, but really that's just another oddness on a teetering pile of them: in a really excellent article on Bush for the late Stylus magazine, Marcello Carlin (hi dere!) points out that she is "the last musician to be allowed to do what she likes, as and when she likes", and the precocious, precious "Wuthering Heights" is both evidence and justification for this indulgence.
»
More

So the BBC have launched their slightly abstruse trailer for the Olympics. It being a two minute summary of Wu Cheng'en's Journey To The West, better known in the west as MONKEY. The animated two minute trail takes a while to get on to the subject of the Olympics, and is subtitled Journey To The East – as that is what the BBC will be doing to cover the Olympics (DO YOU SEE). One assumes the music and imagery are largely based on the recent stage version of Journey To The West by Damon Albarn and Chen Shi-zheng, designed by Jamie Hewlett whose animation is unmistakable here. Fun that it is, it will probably infuriate a lot of people, and confuse anyone under thirty. Unless they know the story of the Monkey King all that well. Which they may have picked up a bit from Dragonballz, or seen the recent Jet Li, Jackie Chan film The Forbidden Kingdom.
»
More